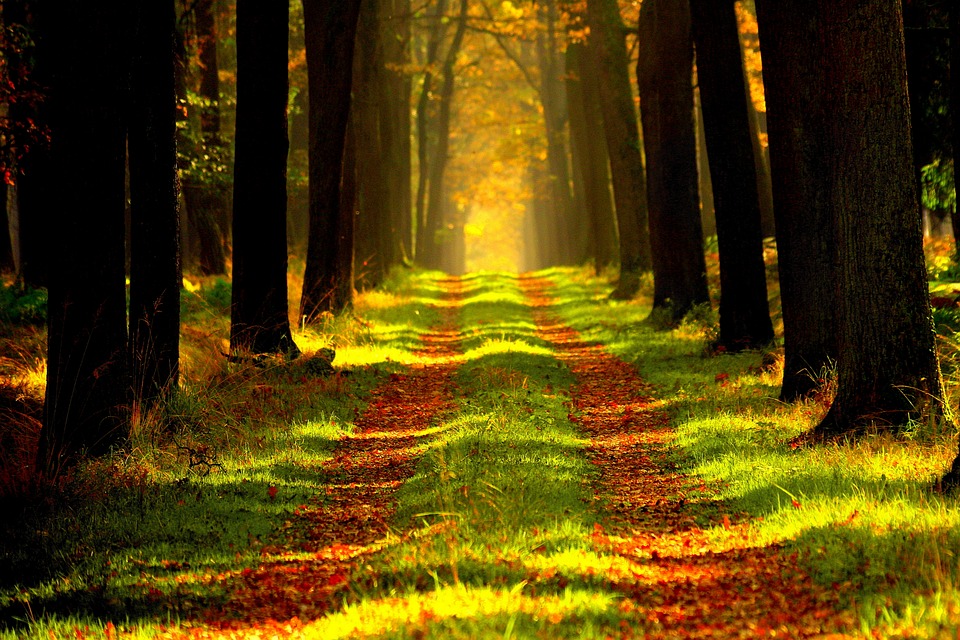 August 11: New Moon and Solar Eclipse
August 26: Full Moon
July 26 – August 18: Mercury Retrograde
July 27 Full Moon and Lunar Eclipse Recap
Did you adjust your Family gua, the left-center area of your home (or any room) or office, prior to the July 12th new moon and solar eclipse? If so, notice movement toward your goals and intentions beginning with the July 27th full moon and lunar eclipse.
Although we didn't see it in North America, the eclipse was at 4 degrees Aquarius 45 minutes. The energy impacts you if important planets in your astrology chart are within three degrees of the eclipse degree. (An astrologer can help you with this.) Touted as the longest lunar eclipse for the 21st century, the entire eclipse lasted 6 hours and 14 minutes, while the duration of the full eclipse was 1 hour and 43 minutes.
Why is this important? I find that information is power. It can also bring relief. Rather than be caught off-guard or side-lined by unexpected shifts in life, having a heads-up about what's coming can help you navigate these challenging times with as much ease as possible.
Eclipses are about significant periods of change and they come in pairs. The July eclipses are about unfortunate news with friendships and separations or endings of relationships. Tough stuff! If you know what needs to be done, quick action can bring good results. A secondary meaning of the July 12th solar eclipse is about taking a lead role and using your voice and words to get the results you're seeking. Be sure to speak from your heart, without fear. People will look to you and hear your words, particularly if you are one among many.
The July 27th lunar eclipse also relates to receiving and using wisdom from elders or those more experienced. This is a reminder to ask for help from others and seek the easiest path toward the best solution. You're not meant to do everything yourself. Listen to your inner voice and be open your intuition emerging to guide you along your path.
The eclipse energy is in conjunction with a focus on family for the month of July. As stated above, the Family gua is the left-center of your space (yard, house, each room, and workspace) as you enter your land, house or room. Sometimes, this confuses people. If you'd like help identifying how to lay the bagua on a space, contact me. This can be tricky for some properties.
My Personal Experience
What a whirlwind month! If you've been following my newsletters and blog posts for the past few months, you may remember that one of my sisters had an accident in May, which resulted in a very serious traumatic brain injury. I became her health proxy as well as her power of attorney, since she's also a widow and a single mom of two sons in their early twenties. This is a big responsibility that requires time and energy.
If you're new, you can read a recap on my June and July Chi forecast blogs.
I had a heads-up earlier this spring when I got help with my astrology cycles. I knew that the July 27th eclipse would impact me in a big way and that it was also about unfortunate news and separations. Even though eclipse events typically happen within 30 days, eclipse energy has a 6 to 12-month window. I was more curious than fearful about what would unfold for me. Therefore, I wasn't surprised about my sister's accident and my need to step up and be her advocate.
A wonderful and surprising turn of events is that my siblings (Family) have also stepped up, each one assisting in whatever ways they can. They have even gone above and beyond what I anticipated. The Universe is rearranging things for the best possible outcome.
One of my brothers did laundry when it was needed for a month, a sister sorted out clothing and purchased new, appropriate and attractive outfits for our sister with the brain injury, and another brother a stepped in and is looking out for our 20-year-old nephew (a son of my sister with the brain injury) who's trying to get established on his own. He delighted and surprised us all when he purchased a used car for our nephew. It's making things much easier.
I thank my lucky stars each day. We all have challenges in life. How you respond is what matters. I recommend always taking the high road. I know that this helps me immensely. Ways it has shown up for me include my house being comfortable while my gardens flourish, my sister being in a clean, safe and accommodating environment, a government employee filling out a 10-page application on my sister's behalf, my siblings stepping in and doing more than anticipated.
For myself, I regularly ask that time be expanded to fit in what I'd like to accomplish. As a result, I experience a lot of synchronicity and good timing. I'm able to continue doing what I love to do, meet my commitments and do my work, while looking out for my sister and handling her paperwork and bills. Spending some time outside in nature each day helps to ground my energy. The days I kayak are an extra treat. I'd love time to slow down in August, so that I can enjoy family, friends and the lake more fully.
Did you notice any personal patterns or shifts during July? I'd love to hear about what's surfacing for you and how you're handling it. Contact me at http://fengshuiconnections.com/contact-peg/ .
August Area of Focus: Children, Creativity, and Joy
The lazy days of August are a reminder to play! Often hot and humid, it's a reminder to enjoy the summer before gearing up for fall. The feng shui area of focus is the Children, Creativity and Joy gua. This is the center-right side of your space, opposite the Family gua, which was the focus for July.
The Children, Creativity and Joy gua is a reminder to lighten up and bring some whimsy to your life. It is a Metal area in the Five Element system and health-wise it's related to your mouth, teeth, throat and voice. The energy is about what you give birth to (children, expression, art, projects and businesses), as well as your future and retirement years. Quite a bit is packed into this area!
The Metal Element Supports Children, Creativity and Joy.
This means that balancing the Metal element in the right-center area of your house (and every room in your house) helps to give power to your words and voice, can open you to creative projects, endeavors and solutions, and can assist with health solutions related to your mouth, gums, teeth, and throat. Isn't is amazing how this connects with the secondary meaning of the July 12 solar eclipse, which is about using your voice and words and being heard by others?
Metal energy is represented by:
all metals (gold, silver, copper, brass, aluminum, etc.)
white and light pastel shades
circle, oval and arch shapes
oil, petroleum and plastic
marble, granite, flagstone and rocks dug from deep earth
natural crystals
Metal energy is strengthened by Earth and depleted by Water. Thus, if you'd like to boost Metal energy, you can add earthy items such as earthenware, pottery, shells, and square shapes.
If the Metal energy in your space feels too strong, add some Water energy to reduce the effect. Common items include water itself (such as a water feature), glass, mirrors and shiny surfaces, black or very dark colors, free form or wavy shapes, art or pictures with water.
Use Feng Shui to Help Bring You More Clarity, Fun and Whimsy
Feng shui is a powerful tool for bringing you and your space into alignment. When you're in alignment, you're happier and your life is easier to navigate. Solutions to problems emerge, sometimes before you ask. Things move along with a lot of synchronicity and harmony. It doesn't mean you won't have challenges. We all do. It does mean that easy paths might appear to resolve your tests or that perhaps you develop resilience rather than being thrown off track.
Take photos of the center-right areas of your home, yard and workspace. Study them. Do you like what you see? If you could do anything you want, what would you do differently in this area? What is one action you could take this month to help lead you in that direction?
If you notice clutter, schedule time to clear it or address it. August 7th and 9th are particularly good days to clear clutter this month. They are during the third quarter moon (best time to let go of what you don't need) and the moon is also stationary. You can be highly productive with cleaning and clearing out on these days. Save pushing forward with new initiatives for later in the month.
When you deep clean, remember to reach into the corners, high and low. Remove dust and cobwebs. Wash windows and curtains. Remove things that are broken or in disrepair (or at least note that they need to be fixed).
Then, reassess the Five Elements (Wood, Fire, Earth, Metal and Water) with an emphasis on Metal energy. Use items you have to balance the elements before buying new things. Sometimes less is more. You can remove items to create a better balance vs. always feeling that you need to add things. You don't. During the summer, continue to lighten up.
White hydrangeas are a wonderful "Metal energy" flower to add to your space. I happened to do this recently, without realizing the deeper significance! It must have been my intuition kicking in, as I also placed them in another Metal gua, Helpful People and Travel. A few days ago, my husband moved a trunk of toys and games to another area of our house. Guess where he placed it? Our Children, Creativity and Joy gua! His intuition must have been active that day, as he is also influenced by the summer eclipses.
Tips to Strengthen Creativity and Joy
Here are some suggestions for shifting the chi of your Children, Creativity and Joy gua:
Add white and light colors
Include whimsical items and toys
Set up a game table
Place a vase of white hydrangeas or other rounded flowers
Include pictures of children
Showcase your art
Incorporate at least one item that brings you joy
Remove dark, heavy objects
Add some natural crystals
Add earthenware
Include seashells
Balance metal (gold, silver, brass, aluminum, copper, etc.) with other décor
Set an Intention for More Fun and Creativity Prior to August 11th
After you've completed adjusting or uplifting your space, set an intention related to bringing more fun, whimsy and easy solutions into your life prior to the August 11th new moon and solar eclipse. Write down your intention and make sure the words are just the way you want them. I recommend that your intention be positive, written in the present tense, just as if it's happening now. An example: I'm enjoying bringing a lighter approach and incorporating more fun into my life.
August 11th New Moon Meditation
Read your intention out loud and do a meditation to reinforce it on August 11, the day of the new moon and solar eclipse. You can also journal, walk, spend time in a quiet place, go to the ocean, a river or lake, etc. Position yourself in a space that lifts your spirits, even if you visualize it. As you do, see your desired outcome unfolding. Skip over how it will happen … that's the Universe's job, not yours. Your job is too:
set your intention
take inspired action to initiate your intention and
hold the energy for your desired outcome.
It's easy to get side-tracked and sabotage the process. Instead, empower your intention and then get out of your own way.
Allow whimsy and magic to take over this month. You might be pleasantly surprised.
Tune into the August 26th Full Moon
With both Mars and Mercury retrograde this month, your best bet is to reduce your schedule and commitments by half (stretch them out), do some cleaning or rearranging, reflect on your goals and priorities for the next two years, and take some vacation.
By the August 26th full moon, you'll be ready for a shift. Notice what is shifting and unfolding for you beginning with the August 26th full moon. The good news is that positive shifts are coming. Post-Labor Day you may experience possibilities that weren't on the table a few months ago. Some of the heavy energy will clear, although September brings a few more hurdles.
Contact me (http://fengshuiconnections.com/contact-peg/) for a consultation if you'd like some help evaluating your Children, Creativity and Joy gua (or any other area). A floor plan and some photos or a short video would be helpful.
Mars Retrograde … Capture Ideas for Your Two-Year Plan
We have one more month of Mars retrograde before it takes a break for two years. Mars represents hot, fiery, warrior energy … we've seen an escalation of this since June 26th. Things should settle down a bit after August 27th.
During August, I recommend that you take some time to write your personal plan for the next two years. Do this for your business too, if you have one. It's a tough period to get new projects started, because you're meant to reconsider what's happening, not forge ahead.
Be patient. This is a time to clarify your vision and put a new plan in place.
The next Mars retrograde cycle is September 9 – November 13, 2020.
Read more in Mars Retrograde Blog Post
Mercury Retrograde: July 26 – August 18
Mercury retrograde is here again, through August 18th. Some of the activities during this time are to reduce your schedule and commitments by half, reassess what's happening in your life, release paper piles, remove clutter, repair what's broken, continue with renovations, relax, read some books, and do some self-renewal.
Do you see all the "re" words? This is exactly what Mercury retrograde is all about! Reducing, reviewing, renewing and renovating.
I like this cycle. It provides me some breathing room and a three-week period to catch up. Well ahead of each Mercury Retrograde cycle I'm aware of reducing my commitments and allowing more open space on my calendar. This provides me the space to rearrange things as needed. The end result? Reduced stress and a more relaxing three weeks.
If you are new to this newsletter or to Mercury Retrograde cycles, Mercury rules communication. Three or four times each year, the planet Mercury appears to back up for about three weeks at a time. When this happens, you might experience more communication mix-ups and snags, more electronics breaking down, and more accidents.
As a result, it's highly recommended that you avoid signing contracts (including marriage) or purchasing electronics (including cars). It's a good idea to lighten up your schedule by at least half and be prepared for unexpected changes and adjustments. If you must purchase electronics, purchase a service contract or have a guarantee that you can return the item if it doesn't live up to expectations.
For an earlier blog post with more information, click here: http://fengshuiconnections.com/2018/03/28/make-the-most-of-this-mercury-retrograde-cycle/