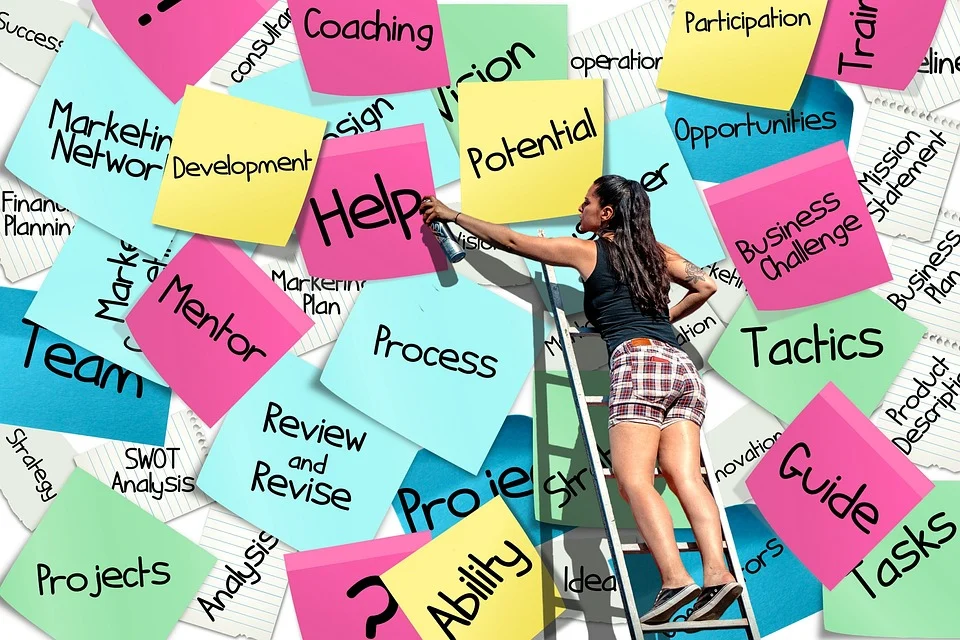 I hear from many people who want a change for themselves. Simultaneously, they also tell me that they don't know what they want and they're not sure how to explore their options. Thus, they continue on their current path, frustrated, unsettled and unhappy. Their discontent is understandable.
Does this sound like you? If so, you might be interested in my 12-session Dream Coaching program. Rather than worry about what you think you should do, invest time in yourself to explore your wants and desires. Clarify what you'd love to do. Then be brave and move forward by defining and implementing strategies that will put you on the road to achieving your dreams.
If this sounds a bit overwhelming, I understand. The process is easier, when you take it a step at a time and work with an accountability partner. And that's what you get when you work with me over a three month to six-month period. You have a safe and confidential space to explore your dreams and wishes, toss ideas around, explore patterns that have been blocking you, tidy up loose ends, define comfortable strategies and action steps, and move toward your goals.
You also benefit from
my deep experience as both a corporate executive and an entrepreneur;
over 20 years of immersion into energy and metaphysics;
learning how you're deeply influenced by your environment;
discovering how your thoughts and beliefs impact your life;
how you can move in the direction of your dreams;
techniques to tap into your intuition, your inner guidance system;
my own life experience growing up in a large family, being the bread-winner while my husband was a full-time dad, downsizing and consolidating in smaller house in an area we truly love;
focus on overall well-being, living a joyful life, and guiding those who are interested in doing the same.
Moving towards your dreams this summer and fall fits within the big picture astrological patterns too. Mercury retrograde in June is an excellent month to review what's worked and what hasn't, clean out clutter, rediscover your interests and reconsider your choices. You also get about five months of support from Saturn retrograde (May 23rd - October 10th). Saturn is about structure, process, management, responsible action, life lessons and challenges. This is a time when you're called to reflect on where you're headed, develop greater discipline with your goals, and establish your sense of purpose in the outer world.
Perhaps you're moving toward retirement, yet you feel you're being guided to do something new rather than settle into a life without daily structure or deep meaning? This is a good reason to take stock of where you are and define your plan for the future. Rather than start something new, it's a better time to tie up loose ends, write a plan, and lay the foundation for what's next.
It's common to want a change and to also not know what you want next. You just know that you want different experiences. You might feel that you'll know when you get there. The dilemma with this is that there could be quite a bit of time between now and then. Time when you could be enjoying your new life. Alternatively, taking the time with a coach to explore what's brought you joy in the past and dig into what you dream about doing in the future can turn your dreams into reality. A coach guides you and helps you get out of your own way, in easy and effective ways.
This program explores ten topics:
Your Intentions
What Integrity Looks and Feels Like
Your Life Purpose (Don't worry! This will come to you.)
Your Dreams and Wishes
Your Doubts and the Ways You Hold Yourself Back
Your Beliefs
Your Past Failures and Lessons Learned
Strategies to Carry You Forward
Establishing a Dream Team to Support Your Efforts
Living Life as a Dreamer … Making Your Dreams Come True
Your time investment is about two hours per session. One hour doing prep work and a one-hour telephone coaching session to explore your discoveries, identify effective steps you can take to move beyond obstacles, and achieve your goals. It's OK not to know what you want to do. This is where many people begin. The answers come to you during the course of the program.
Here's what one client had to say about this program: "I look forward to every Tuesday at noon!! Peg Donahue has opened my eyes to a whole new world. I feel anything is possible for me now. I hold all the power." SP, NH
If you'd like to further explore this program and how you may benefit, contact Peg to schedule a complimentary 15-minute consultation.