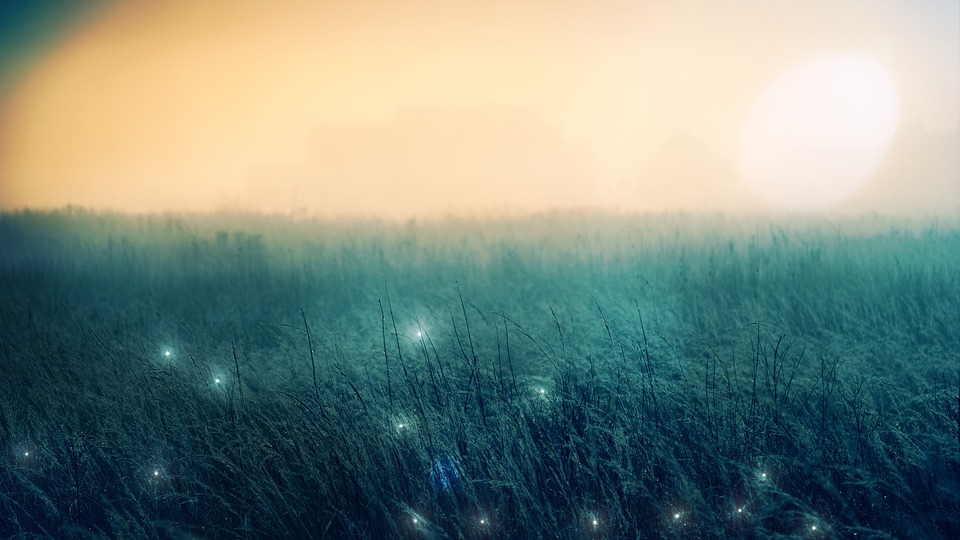 The beginning of every new year is a traditional time for resolutions, to create new or better habits, to let go of what didn't work or no longer works for you, and to put yourself on a more effective path. 2021 has the potential to shape up as a year of both planetary and personal transformation. After the tumultuous events of 2020, it's a welcome shift. My friend, Mary Roberts, says that her mantra for 2021 is to "Move, Breathe and Connect!" It's a worthy one.
The November 30th and December 14th eclipses, followed by several rare astrological patterns that culminated on the December 21st winter solstice, are said to mark a significant shift in consciousness for our planet. Some say it's the beginning of the Age of Aquarius. Astrological ages are approximately 2,160 years long. They don't begin on a specific day and the change may occur over 250 - 300 years. It's easier to mark the cycles looking back in history. It's more challenging to note as you're living through it.
A Brighter Future for All
The Age of Aquarius is seen as a time of expanded human consciousness and enlightenment. It's associated with information and data, computers, electricity, flight and space travel, democracy and freedom, rebellion, philanthropy, humanitarianism, idealism, and truth. Madeline Gerwick has written that we're moving further into an Air economy, which began in 2020 and will last for 179 years. The previous Air economy began in 1226. Simone Butler says that the pattern of the Jupiter-Saturn conjunction in Aquarius reflects the dawn of the Renaissance that began in 1405. Thus, we can anticipate a higher level of consciousness and creativity permeating Earth.
The Connection Between You and Your Home
Each of us has a part to play to help usher in a kinder, more caring, compassionate, humanitarian, loving, and sustainable world. The good news is that some positive shifts are happening. It's up to each of us to play our part. Change begins from within. As you connect to your heart and soul, your energy extends to your outer environment and to everything and everyone with whom you interact. As you work with the feng shui of your home and overall outer environment, to make it more pleasing and comfortable for you, you're also connecting with yourself on a deeper level. That's part of the beauty of feng shui. It's a connection between your inner and outer spaces, your heart, and your home. As you become more aware, your outer and inner shifts support you on both the physical and spiritual levels.
Fortunately, there's a lot of support available to each of us. You're not alone. More and more resources show up for you when you're ready. Here are some to consider, as you reflect on the year ahead and set your intentions and resolutions.
Unravel 2020 and Plan 2021
One of my favorite tools is Susannah Conway's annual guide to unravel the past year and to plan ahead for the coming year. In my opinion, this document is well worth your time. I usually prepare it over a few days. Following Susannah's process, you review the past year and use that to identify what you want to shift or change for the year ahead. This year focus on what you can control and let go of what you can't. https://www.susannahconway.com/unravel/
Looking for Answers? Have an Akashic Records Reading
I am honored to include Maureen St. Germain, the Practical Mystic, among my close friends and colleagues. Her work and calling are truly remarkable. Maureen provides a wealth of products and services to guide you on your spiritual path. Meditations, books, consultations, and trained guides who provide Akashic records readings. An Akashic records reading is a great way to get answers to your most pressing questions about your life and why you're here. This link brings you to a page with Maureen explaining why have a reading now and its benefits. You can also read about her guides and their backgrounds, as well as testimonials from clients. Check it out.
Maureen St. Germain's Golden Time Meditation
Maureen offers a FREE guided meditation each month. Check out her December blog and meditation for Golden Time. This meditation will help you to co-create what you want and strengthen your connection with your higher Self. Maureen is encouraging each one of us to do this beautiful meditation. I'm doing it regularly and I encourage you to do the same. If you're on Facebook, you can participate live with Maureen on
Wednesday, January 6th at 7:00 pm EST.
Vibranz Healing Products
I've been using a series of Vibranz healing products and tools since last May. I'm finding that these products shift energy and enhance healing! Their aim is to bring your body and your environment into harmonic resonance and cohesiveness. I've been able to eliminate medication for high blood pressure, quickly heal bumps and bruises, get rid of periodic annoyances with muscles, bones, and more. The product categories include:
Cosmonutriceuticals … highly energized sprays, powders and lotions
EMF protection … strips, packs and home kits
Lasers and Pointer … amazing tools for daily use
Pendants and Discs … tools to raise your vibration and amplify your intention
Sports Solutions … wrist bands and entrainer drops
Pet Solutions … check these out! Add to your pet's color to bring them into harmony
I began with a full set of lasers that I use daily. Then I added Citrus Silk organic skin therapy lotion. Before long I began wearing an Orion disk pendant. Most recently I've been using the Mint Matrix drops instead of toothpaste. I'm also adding an intention disk and a PET (Personal Environment Transformer). All of these are helping my body to stay strong and healthy. They support my daily hikes, snow shoveling, staying clear of Covid, and periodic mishaps as I move through daily life.
I only endorse products I use and trust. I recommend that you check these out. I'm happy to answer any questions you have. If you make a purchase, I would be honored if you use my referral link: https://getvibranz.com/peg. I'll receive credit for your sale. This helps me to continue to seek out and test great products that make a difference.
Make 2021 a year of Self Transformation!
What do you want most for yourself this year? If helps to be clear about your wishes. Often when I ask people what they want, they say "I don't know." As a result, they have a mix of experiences, many of which they don't want. Make 2021 the year to omit your self-sabotage and claim your true desires. When you do, they'll begin to unfold for you. If you would like help clarifying your wants and desires, or you'd like some coaching to help manifest your intentions, contact Peg. Many options are available … from a single consultation to a complete Dream Coaching program.