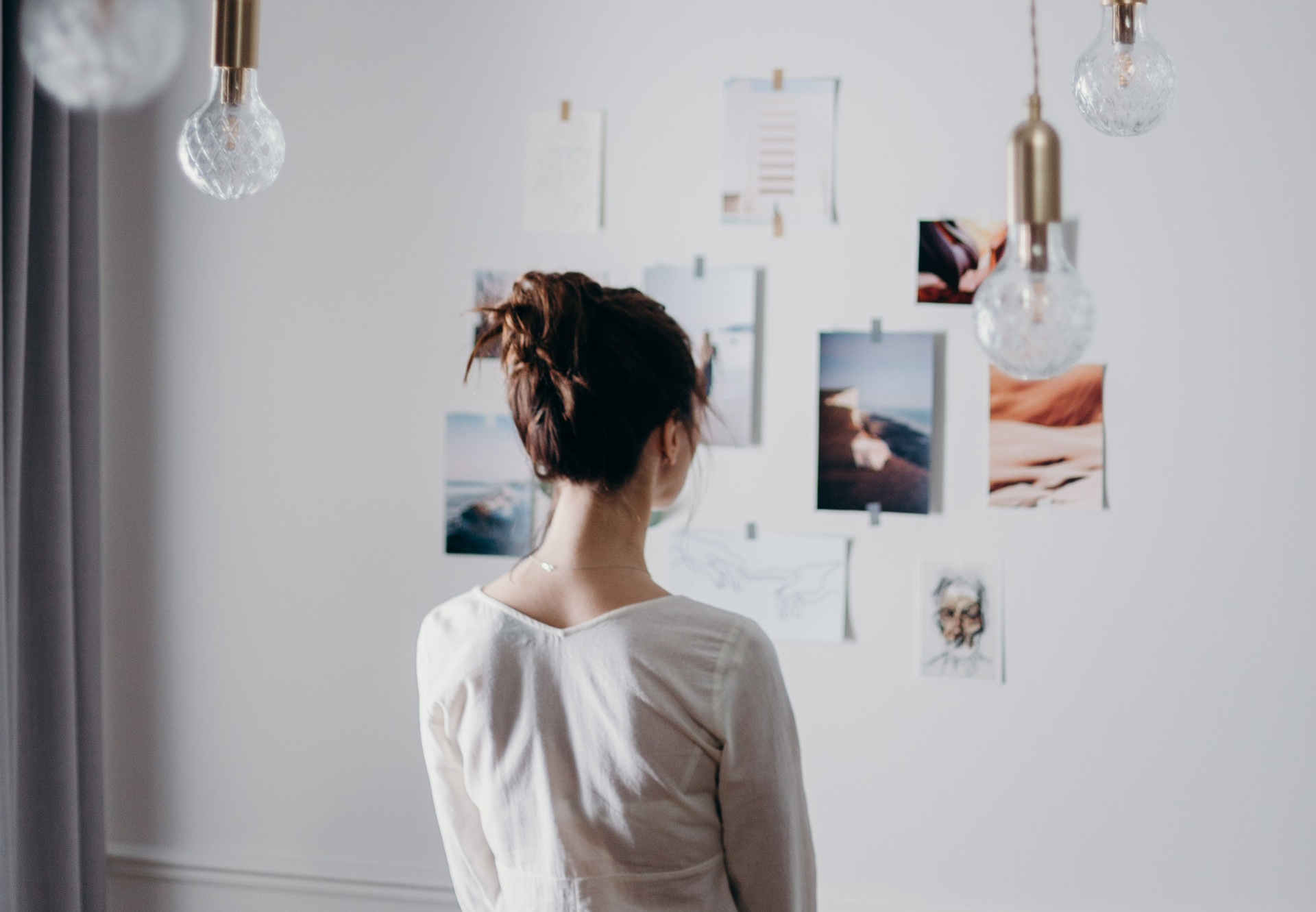 The past year has been a game changer. For some people it brought overwhelming sadness, grief, loneliness, loss and more. Others experienced an awakening, awareness of things they wanted to change, development of new practices, resilience, and deep inner peace. People have learned to be more discerning about time as well as the people and things they cherish. Through it all, desires to make life more complete by focusing on what's important, to discover joy in everyday life, to be kinder and more compassionate with oneself and toward others have come to the forefront. I found this NY Times composite of reflections and short stories about experiences over the past year quite moving. You might too.
We're in a vastly different world compared to a year ago. Are you ready to move ahead or are you hesitant about stepping out again? What do you want and how can you make it happen? If you've been feeling bored, restricted, stuck, restless or you're anxious to break away from the past year of restrictions and setbacks, it's time to dream big again.
Bring Your Dreams to Life
A Vision Board can help you emerge from your doldrums and put your dreams in motion. Vision Boards are fun and freeing. They also work! They're a wonderful tool to bring your desires and intentions to life. Visualization techniques have been used to help people shift perspectives, heal, get a new home or job, improve athletic performance, overcome obstacles and more. This Forbes article sums up the benefits quite nicely.
With a Vision Board, anything goes. If you can dream it, and you'd love to have it or experience it, bring it to life by beginning with a Vision Board. It's a pleasurable, creative project. There are many ways to approach it. Select a method that's easy for you. You can make one with poster board and attaching pictures and words cut from magazines. If you have a cork board, attach your pictures and affirmations to that. You can also take a contemporary approach and use Pinterest or a favorite app.
If you don't know where to start, consider what makes you happy and brings you joy. It might be reconnecting with family in person, perhaps traveling again, meeting with friends for special events, eating in restaurants, attending sporting events or concerts, going to the movies. Perhaps you want to renovate your home, buy or sell a new one, start a family or a business, get a new job, return to school. The possibilities are endless. You can have multiple dreams and wished too. Put them all on your board.
I like to use the bagua when I create a Vision Board. I place images in each of the nine grids that represent that particular area of life, as follows:

Here's a brief synopsis for each life issue, beginning with the bottom left and ending the center:
Knowledge: This area is about self-exploration and self-development. Populate this corner with images and words that relate to learning new things, self-development, and creativity.
Family and Ancestors: Place pictures here that reflect the ways you'd like to spend time or connect with your adult children, parents, grandparents, siblings, and extended relatives or explore your ancestry.
Prosperity: Add representations that remind you of the blessings in your life, prosperity, and a continual flow of good fortune.
Fame: This area is about your how you'd love to be known and seen publicly. It's your public image.
Partnership: Place pictures, words, affirmations, and images to reflect or strengthen a partnership or marriage, or to attract the right partner to you.
Children and Joy: Energize this area to bring more joy to your life. Include pictures of your children (or children, if you'd like to have them). This area also represents anything you'd love to create (such as a business) as well as the future and your retirement years. Imagine your ideal retirement and use pictures to bring it to life.
Helpful People and Travel: Activate this area with images, pictures or representations of helpers and mentors, spiritual guides, as well as places you'd love to visit.
Career: What are you most passionate about? Include it here. This is an ideal spot if you'd like to get a job, enhance your career, spend more time doing things you love, or to create more opportunities for yourself. Bring them alive here.
Center: Include images here about overall health and well-being. Images in the center can help you bring balance to your life. What aspects of your life would benefit from more balance?
Alternatively, take one or a few of these topics and do an entire vision board about them. Be as creative as you like. The important thing is that your final product represents you and your dreams.
What Would You Like to Be, Do or Have?
Explore your resources, including the web, to find representations and images of whatever you'd love to Be, Do, or Have. Suspend doubt, along with all filtering of how realistic it might be. Use your Vision Board to explore the possibilities and to get excited about the potential. Some of the most amazing things happen in unexpected ways.
Be creative with your Vision Board. It's a wonderful tool to bring you into alignment with your dreams and intentions. There are many examples on the web. Once you've completed your board, put in in a prominent place where you'll see it regularly.
Remember that:
Everything is possible.
Anything/everything goes.
It's a fabulous way to bring dreams to life.
Be creative. Any size, shape, format.
Specify what you would love to BE, DO, HAVE.
Use photos, magazines, web sites, free Google images, etc.
As you find images and affirmations that express what you want for yourself, also believe it is possible. Feel it happening for you.
When your board is complete, place in a location where you will see it regularly. As you view it, feel what it would be like to realize your dreams. Believe you can have it.
Would you like coaching about bringing your dreams to reality? If so, check out Peg's 12-session Dream Coaching program.