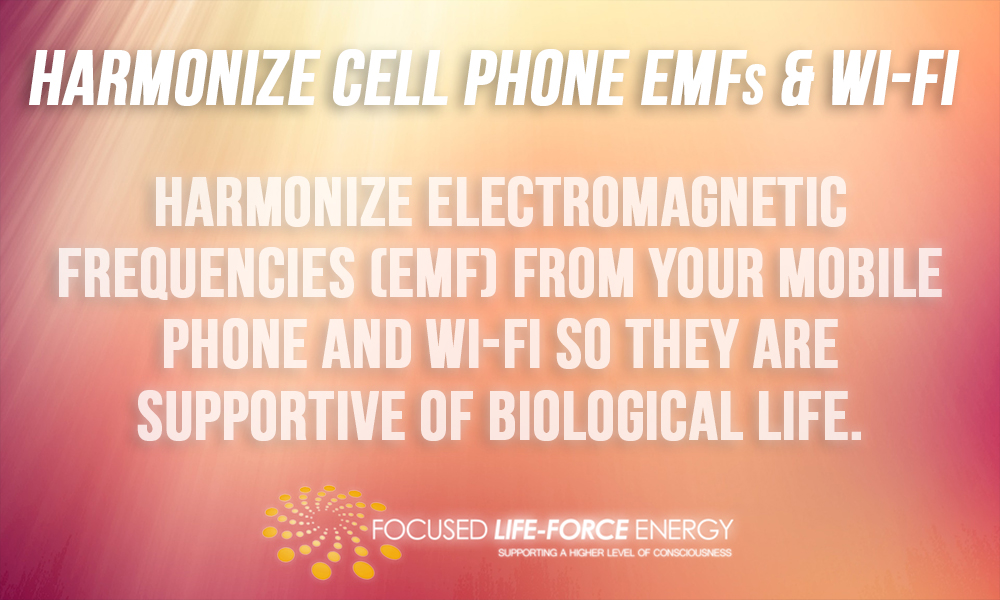 I've had "Fluffy" (Focused Life Force Energy or FLFE) in place for my home and phone since last fall. Although I already had many features in place to raise the vibration of my home to help it feel great, I love the extra boost that FLFE provides. I also love carrying the vibration with me, wherever I take my phone.
In particular, I really like the EMF feature that neutralizes the biologically harmful energy that's emitted from our various tech devices. My husband love gadgets and it can be a challenge to keep up. With FLFE in place, I no longer need to keep taking action to balance our space. I also love the brain optimization program. Since both my husband and I work from home, we benefit from this as well.
The result is that we're both clear and focused. I continue to notice a lot of synchronicity and how creative solutions to challenges and problems emerge. I find that when a problem is presented, a solution quickly pops into my head and usually the pieces are in place or can easily be put in place to handle it.
As an example, my sister with the brain injury did a few things this past month that complicated processes in place to pay her bills automatically. When I realized this, I spoke with the business manager at her facility and within minutes a very easy solution emerged. In addition, the business manager offered to communicate with her to take the burden off of me. Rather than be upset about the situation, help and resources immediately came together. Problem solved.
I encourage you to check out Focused Life Force Energy (FLFE), if you haven't already done so. I like the positive vibration it sends to my property and wherever I take my phone. I feel that it really helps me to identify solutions to everyday issues more easily, tap into my creativity and to get more done in less time.
I also love the "Pay It Forward" gift that comes with each subscription. This enables you to send the benefits of FLFE to others at any location you choose, at a at a slightly lower level of consciousness than you pay for via each subscription. Thus, you get two for the price of one!
Learn more about FLFE here: https://bit.ly/2J6P0ND. Try it FREE for 15 days.


See the FLFE page on my website for more experiences. http://fengshuiconnections.com/focused-life-force-energy/