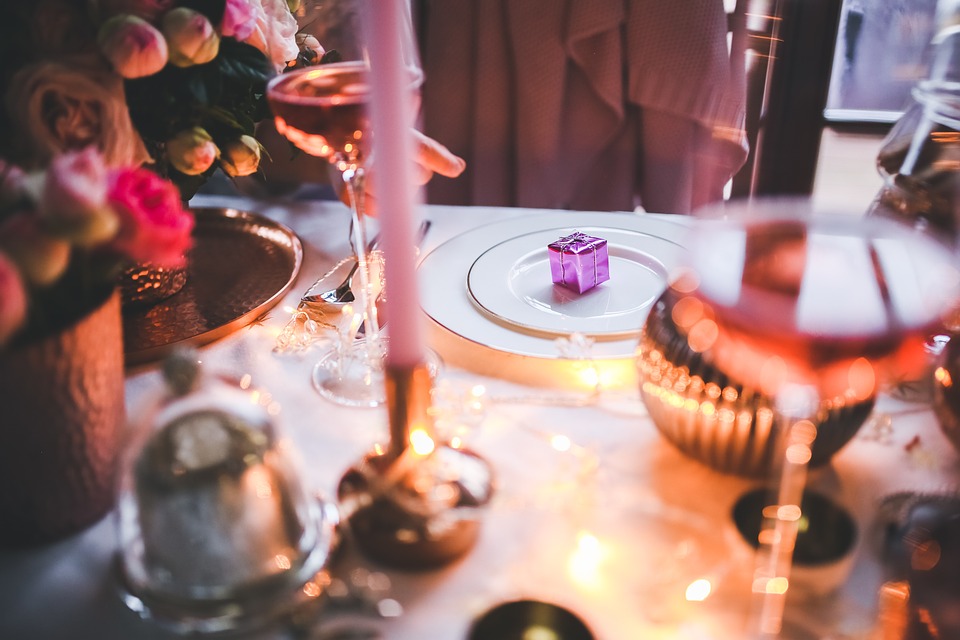 December 14th New Moon and Solar Eclipse
December 21 Winter Solstice
December 29th Full Moon
November Recap: Open to Prosperity and Abundance
The November 15th new moon in Scorpio correlated with the Wealth and Abundance gua, the back-left corner of your home, every room in your home and your land. Did you take some time to refresh these areas of your home and workspace? If so, tune in and notice how things are unfolding for you as December begins. Perhaps you've been feeling more grateful and you're noticing more blessings coming your way? Or maybe you're receiving coupons, discounts and/or great prices on holiday gifts or items you'd like to purchase. Did you get a great new job, receive a refund for something or even a holiday bonus? When you notice and genuinely appreciate your good fortune, more tends to come your way.
Click here to review the November recommendations.
December 14th New Moon: Transform Yourself from the Inside Out
The December 14th new moon (and solar eclipse) in Sagittarius correlates with the Knowledge gua, the front-left corner of your home, every room in your home and your land. Clean and reenergize your Knowledge areas prior to December 14th. On the 14th, set your intentions and do a meditation to help them take root. Check back for progress two weeks later with the December 29th full moon.
The Knowledge and Self Development area relates to deep inner wisdom. It's about tapping into your intuition and following your personal guidance system. It's about knowing what to do and being comfortable with who you really are. Our continued "home stays" are providing everyone an extra opportunity for self-reflection, self-nurture, and the chance to really get to know, and to be comfortable with, yourself. This is a month to further develop and cultivate self-love. When you genuinely love yourself, your light will shine to the world and help uplift others. This is a month to bring JOY to the surface!
I've been hearing from many people who have been feeling angry, lonely, and restless. Angry about the Covid lockdowns, lonely due to missing the physical presence of family and friends, and restless about not knowing what to do with themselves. In some cases, people are bored, and drugs and alcohol are filling the void. This is understandable. Your daily routine has been disrupted. You can't engage in typical interests. In our society, it's common to complain about what you can't do vs. figuring out what you can do.
People are used to pushing outward and always being on the go, doing something, rather than nothing. When the global pandemic brought social activities and engagement to a halt, you were faced with a choice about how to spend your time. Many people cleaned and re-organized their houses. This was evidenced by trash piling up at local dumps and donation boxes being too full to accept more.
Creative and construction projects also began. Cooking, arts and crafts, sewing, knitting, painting, photography, writing and many individual pursuits filled time. During the warmer weather, walking, gardening, swimming, boating, and other outdoor activities took over, for those fortunate enough to have places and spaces to do such things. Home renovation projects got underway too. Some by home/property owners and others by contractors. Contractor calendars continue to be backlogged, and in some cases, building supplies have been limited.
Weariness set in about the restrictions, simultaneous with the fall surge in Covid cases. Now we're faced with people spending the holidays alone. Since much of the "surface stuff" was tackled during the spring and summer, the need to do deeper, inner personal development is now rising to the surface. You have a choice about how you respond to what comes your way. It doesn't have to be doom and gloom.
Work with your Knowledge and Self-Development Gua this month
The timing of the surge coincides with the onset of winter, a time to go deep and self reflect. The corresponding area in your home is Knowledge and Self-Development, the front-left corner of your house and every room in your house. This is the same area that you may have worked with in May. It's time to do it again. Bring more peace to your world by taking time to really slow down, reflect, and listen to your inner self. As one of my clients told me recently, "the quieter you become, the more you can hear."
Begin by giving the area (or each area) a thorough cleaning.
Clean kitchen counters.
Put things away and remove clutter.
Thin out paper, catalogs, and magazines.
Vacuum high, low, and deep into the corners.
Vacuum your upholstery.
Dust the furniture and picture frames.
Wash your lamps, lamp shades and lights.
Wash glass, mirrors, and reflective surfaces.
Replace burnt out lightbulbs.
After the area feels clean and revitalized, enhance it, if you wish. If you decorate for the holidays, add your favorite décor, while removing as many other items as you can. This will contribute to a calm and peaceful feeling vs. creating a tight, cluttered setting. When you shift the chi in your space, you shift your own chi and that of everyone who spends time there.
Emphasize the Earth Element
The Knowledge gua is an Earth area, in the Five Element system. Earth is strengthened by Fire and weakened by Metal, Water and Wood. Thus, Earth and Fire elements are very supportive and can help bring joy to yourself and your space. Tap into your senses as you do.
Read this previous post to learn more about the Five Elements and your Knowledge gua.
Are You Carrying Too Much Responsibility?
From a health perspective, the Knowledge area correlates with your shoulders, back, arms and hands. Persistent shoulder and back pain can be indicative of carrying too much responsibility (or a lack of exercise!). If so, this area of your home and every room in your home might benefit from some adjustments. Create a comfortable space for yourself. Reflect on what you really want and what makes you happy.
8 Tips to Enhance your Knowledge gua During the Holidays
Add a natural, seasonal scent in a diffuser and place in a safe place.
Add seasonal candles or lights.
Decorate a Christmas tree or a Chanukah bush.
Place a welcoming wreath on your front door.
Play your favorite Christmas carols or other uplifting music.
Select a cozy spot to read some of your favorite books and stories.
Cook or bake some special treats. Let the aroma fill your house.
Hang a bird feeder outside. Enjoy the sights and sounds from your windows.
December 14th Solar Eclipse
We're in eclipse season again. Eclipses come in pairs, six months apart. We had a lunar eclipse on November 30 with the full moon. It's companion solar eclipse occurs with the December 14th new moon. Lunar eclipses are about completions and solar eclipses are about new beginnings. It's time to let go of what's not working and get a fresh start, on multiple levels.
Maria Shaw has written that babies born on the December 14 eclipse, as well as those born on the December 21 winter solstice, "will be the great teachers of their generation and make a special contribution to our world in some way when they come of age to do so." This is encouraging and exciting!
The December 14 solar eclipse is in Sagittarius. This eclipse will impact people with important planets in Sagittarius, Aries, and Leo, and to a lesser extent, Gemini, Pisces and Virgo. This is a favorable time for everyone to set your intentions and to make plans for the future. Expect more doors to open to you.
Also, think back 19 years to December 2001. What was happening in your life then? A similar theme may be recurring this year. Eclipses repeat every 19 years, so this year's eclipses repeat the past pattern, at a higher level of consciousness.
December 21st Winter Solstice
Monday, December 21st, is the winter solstice and the first day of winter. As the shortest and darkest day of the year, it's a bright spot. After this, the days grow longer. Holiday lights spark joy during our long cold nights. By February we'll really notice the difference.
This December 21st is particularly noteworthy, as it also coincides with significant economic and planetary shifts. It marks the beginning of a new economy for the next 179 years. We're moving away from nearly 200 years of an "earth economy" where material security was prevalent to an "air economy" where significant changes (for the better) are expected to come to the world. Higher consciousness and new technologies will lead us to new ideas, medical breakthroughs, advanced energy and artificial intelligence solutions, faster transportation, among many other developments that draw on data and information. It'll take many years for the shifts to take root. Watch for signs of change though and welcome them in. Be curious about them and leverage them to help us create a more humanitarian and more loving world.
To learn about various practices around the world, related to the the winter solstice, this Farmer's Almanac article might interest you.
December 29th Full Moon
The full moon is when things come to light. Right in time for the new year, check in with yourself and notice what is coming up for you. If you set intentions related to self knowledge and self reflection during the December 14 new moon, observe what's catching your attention and who's coming into your life. Look for answers to your questions or solutions to problems. The answer may be subtle at first. Once you begin noticing, more and more answers will come your way.
There's a lot going on in this month. Given your situation, celebrate the holidays in whatever way works best for you this year. Better days are coming.