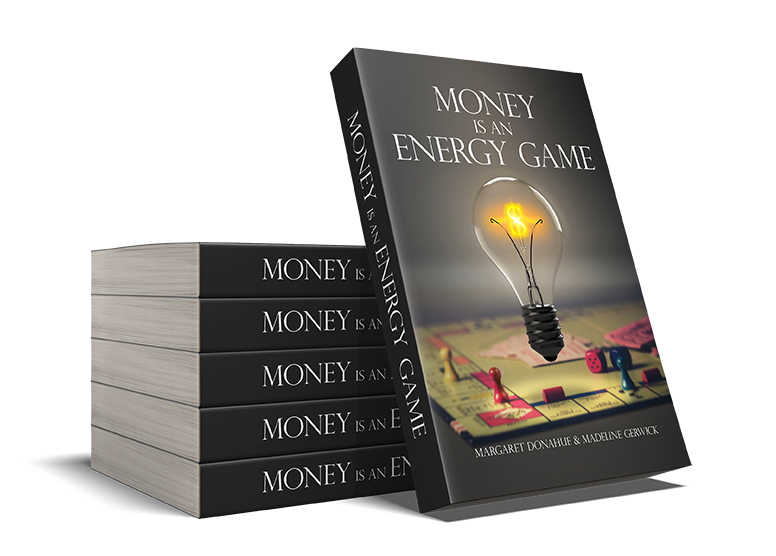 Thank you to everyone who purchased and is reading my new e-book with Madeline Gerwick, Money Is an Energy Game. If you're enjoying this book and you're finding it helpful, we would be honored if you would share a link to our book on social media. We'd also be very grateful if you would place a review on Amazon. Your review will help others who are considering this book.
Thank you also to everyone who has been sending along comments and sharing what's coming up for you as you read this book. It turns out that this book is bringing blockages to the surface for some readers. The good news is that we provide a tool in the book to help you let go of your patterns that push money away.
This book is for you if . . .
you'd like to have more money

you'd like to release your fears and anxieties about money

you'd like easy ways to attract and grow more money

you'd like to have the confidence and money to pursue your dreams

you'd like money to be fun and enjoyable

you're ready to understand how your energy is directly tied to your prosperity
Money Is an Energy Game teaches you the ins and outs of how to generate higher levels of prosperity in any form. You'll learn how to attract funds quickly and easily, create a more prosperous business, and enjoy a higher quality of life. Read this book to discover and use the secrets between money and energy. You can play the game and win at the game of money! You can read a preview for free on Amazon https://www.amazon.com/dp/B082Q6S344.
Not a fan of e-books? We've been prepping the print version and we expect to have copies within a few months.
May 2020 be a year filled with blessings and prosperity for you.