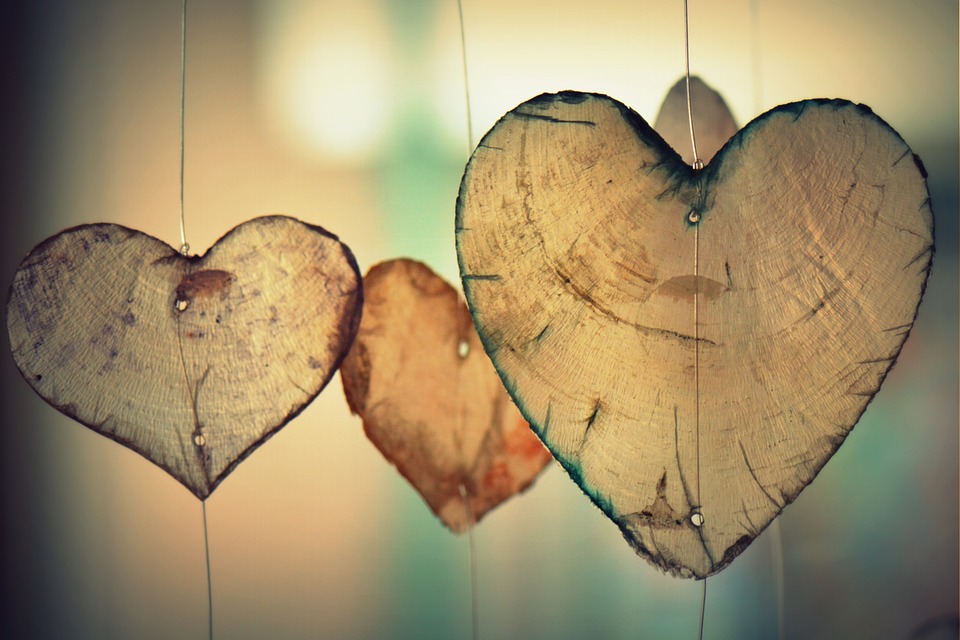 February 4: New Moon in Pisces
February 5: Chinese New Year: Year of the Pig begins
February 14: Valentine's Day
February 19: Full Moon
Focus on the Center of Your Home
February is a month to focus on your physical, mental and spiritual health. The Pisces new moon on February 4th correlates with the Center, or the heart of your home and workspace. It's the Health gua and healthy heart energy is vital to overall well-being. Creating beautiful energy in the Center of your home or workspace sets a vibrant and healthy tone in your space and helps to reinvigorate your life.
Are you noticing the days growing longer? I am! I'm eager to jump out of bed and get an earlier start each morning. Even though we're still deep in winter, my energy is shifting as each day grows longer. Within months I'll be able to spend early mornings on the lake, which is one of my favorite things to do.
February 4th is the Day for Annual Adjustments
In the Chinese calendar, February is the first month of spring and February 4th, the solar new year, is the day to make the annual "Flying Star" adjustments in your home. How synchronous that it's also a new moon day this year. New moons are about new beginnings. February 5th is Chinese New Year, this is when the lunar celebrations occur. It's rare that the solar and lunar new year are a day apart.
If you have time before February 4, give the Center of your space a good cleaning. I'm going to clean out a dining room buffet and let go of everything that we're no longer using. I'll also make sure that our table linens are pressed and ready to use. We'll be ready to welcome in family and friends and have more room for storage. Our laundry room also falls in the Center of our home. I'll clean this area and make a few adjustments to account for the draining energy of the washing machine.
Create A Spacious Feeling in the Center of Your Home
To the extent you can, create spaciousness in the Center of your home or workspace. If the area is cluttered, reduce or omit it. Let go of what you really don't need and organize the rest. Give everything a home. In other words, put things away and put them in places where you'll easily find them when you want. If your space is very tight, rethink it. Identify what you can live without (at least for now) and let go of what you don't need or neatly store it elsewhere.
Surrounding yourself with clutter bogs you and your life down. Is this what you really want for yourself? I doubt it! Acting on your intentions may take less time than you realize. Recently I cleared out a bathroom cabinet and storage drawers. The project had been on my mind for some time. I kept telling myself "soon … soon I will clear the cabinets and drawers of what we're not using and no longer need." Finally, I took the time early one morning. The project took less than an hour and the space looks and feels much better. Thoughts of getting it done are no longer consuming energy, which is another plus.
Use a Mirror to Expand a Tight or Narrow Area
Sometimes the Center of a home might be clutter-free, yet tight, such as a narrow hallway or a small room. In such situations, a strategically placed mirror can help to expand the space. Placing something pleasant opposite the mirror provides more of a nice view in addition to enlarging the area.
Balance the Earth Element
The Center of your space is an Earth area in the Five Element system and Earth is strengthened by Fire. This means that Earth and Fire energy strengthen the Center of your home or workplace. Earth and Fire energy are represented by:
Yellows, earth tones, red and pink
Pottery and earthenware
Adobe, brick and tile
Shells and natural items
Square and triangle shapes
Low, heavy furniture
Lights and candles
People and animals, including pictures
If the Center of your space is already very Earthy, some Metal, Water or Wood energy can help to bring in into balance. Metal energy weakens the earth. Water muddies it and Wood breaks it apart. During 2019, I recommend balancing excess Earth in the Center with Wood or Water energy vs. Metal energy. This is due to the Flying Stars. So, for 2019, limit Metal energy in the Center of your home. If you already have some there (and we all do), don't worry about it. Just don't add more.
Metal energy is represented by:
Gray, white and pastel colors
Gold, silver, brass, aluminum and all metals
Marble, granite and flagstone
Natural crystals
Circle, oval and arch shapes
Water energy is represented by:
Black, and deep, dark tones
Glass, mirrors and windows
Reflective surfaces
Free form, wavy and symmetrical shapes
Water features
Pictures of water and water bodies (lakes, ocean, rivers, harbors …)
Wood Energy is represented by:
Blues and greens
Trees and plants
Flowers and floral patterns
Stipes and columns
Horizontal rectangle shapes
Every space should have representation of all five elements (Wood, Fire, Earth, Metal and Water). The level of each element changes depending on how a space is used and where it's located in the bagua. If you're not sure, aim to please yourself. Tap you're your intuition and create a space that appeals to you. When spaces look and feel great, they are usually well balanced.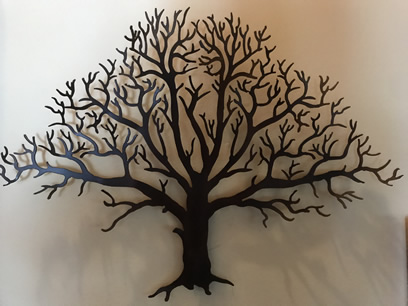 The Influence of the Center on Your Health
Health-wise, the Center of your space is associated with your immune system, infectious diseases, tumors, fevers, circulation, blood sugar problems, blood pressure, gall bladder, spleen, pancreas, lymph and nervous system. Stress, anxiety, extremes and excess, worry, delusions, and feeling ungrounded. If any of these issues are prevalent in your life, rebalancing the energy in the Center of your home or workspace could help to shift your health condition and perhaps bring easy solutions to you.
Setting Intentions, Adjust the Flying Stars, Full Moon Check-In
After prepping your space by clearing clutter, cleaning and refreshing the Center of your home, do a meditation on February 4th and set an intention for yourself that relates to your overall health and well-being.
I'll also do my annual Flying Star adjustments on February 4th. You can print a summary of recommendations from my website (http://fengshuiconnections.com/attachments-you-may-print/). If you would help interpreting this method, or you'd like a customized plan for your home, contact me. I would be happy to help you out. To accurately guide you in this method, I would need a copy of your floor plan and compass direction of your front door.
Things come to light with each full moon. The February 19th full moon could bring answers to your intentions. Look for signs that what you've asked for has taken root and that answers to your questions or positive shifts are underway.
Chinese New Year is February 5th
February 5th is Chinese New Year. It marks the beginning of spring. 2019 is the year of the yin Earth Pig. The Spring Festival celebrations began January 24th and will continue until February 19th. Pig years are lucky years. Maybe we'll be delighted with some positive and encouraging global shifts this year.
Here are a few perspectives about Chinese New Year and the year of the Pig that you might enjoy:
Valentine's Day is February 14th
Since the Center of many homes is also a gathering area such as a kitchen, dining room or family room, this is a great space to energize for Valentine's Day. Red is a favorable color in the Center this year. You might add some red roses or fresh flowers, hearts, crystals such as rose quartz or amethyst, mandarin ducks, a Double Happiness symbol, or any favorite romance symbols.
The physical north is another area of your home that you can also enhance for romance, travel, artistic endeavors, education, wisdom and intelligence this year. This is where the #4 annual star is located. Enhancements for this year can include: fresh flowers, green plants, 4 stalks of lucky bamboo, a "still" or quiet water feature, mandarin ducks, a blue Kuan Yin, a dragon-headed tortoise, a calligraphy set and/or an abacus, and the colors blue and black. Although it's OK if you already have some, don't add any red, pink or purple or extra metal to the physical north sector this year. Remove windchimes. A north-facing front door could bring in new opportunities and lots of travel.