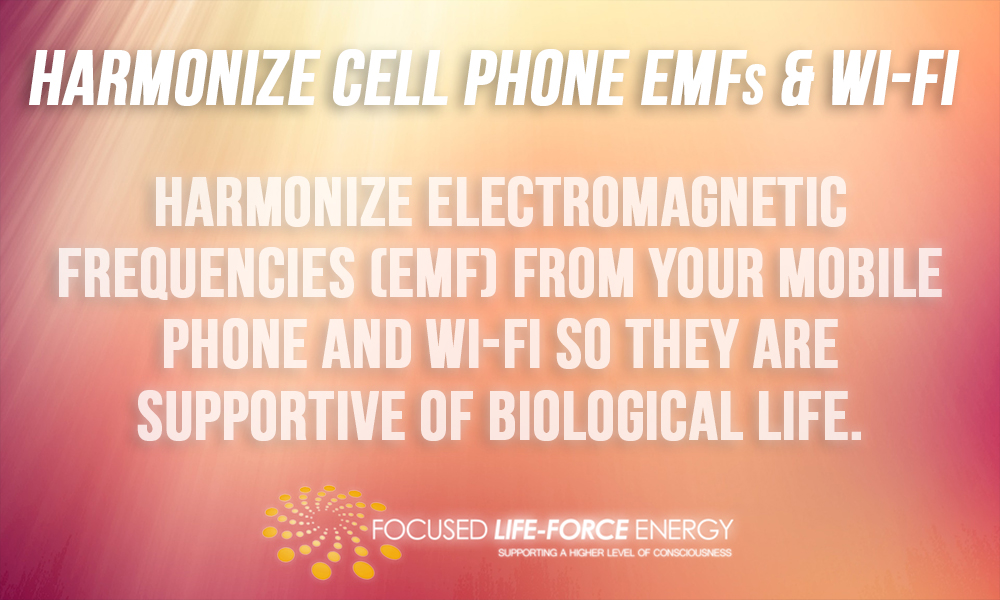 I've been writing about Focused Life Force Energy (FLFE) for several months. It's a service that raises the consciousness of your environment and brings it into harmony with love and joy. When this happens, your creativity opens, manifestation is faster, problems are solved more easily, and life is more enjoyable.
A big benefit is that FLFE also harmonizes EMFs, which can help to improve your health and overall well-being. This is huge because our environments are increasingly saturated with EMFs and it's a challenge to find spaces free from electronic pollution, which drains your energy. With FLFE, you might realize that you have more vitality, feel calmer (or you are less stressed), and sleep more deeply.
I subscribe to FLFE for my house and I also carry it wherever I go via my mobile phone. I love the peace of mind it brings me. I find that I get more done in less time, my creativity is deepening, solutions come to me rapidly and I'm experiencing even more synchronicity. It's an investment in my well-being that's paying off.
I encourage you to experience FLFE for free for 15 days for your home, business or a personal object. You can do multiple trials, one at a time. Check it out and see what you notice: https://bit.ly/2OxoT8m