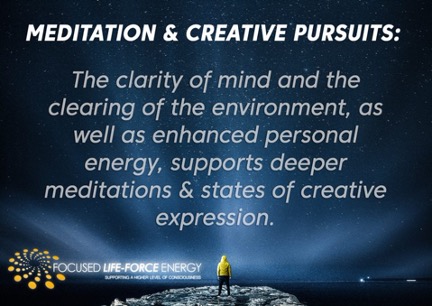 Focused Life Force Energy is offering a free special boost for you and your loved ones to help you ease your way into 2021. It's a 19-minute meditation that you can activate through this link. You're encouraged to share it with family and friends. This gift includes all of the benefits of FLFE Everywhere, including EMF mitigation. It's available through January 7th.
When you play this meditation,
The full FLFE EVERYWHERE service is activated around the speakers you're listening on. This includes all the benefits of the FLFE EVERYWHERE service for the 19 minutes of the meditation.
A 700 Level of Consciousness (LOC) field is also activated for each person listening to the meditation, in a 5-foot radius around them for the 19 minutes of the meditation.
The EVERYWHERE service and the 700 field will activate when you listen to the meditation up to twice per day until the end of the day on January 7.
If you prefer, run the meditation in the background. As you play it through your phone or computer, it raises the consciousness of your equipment!
Remember not to drive while doing this or any meditation.
This gift is for everyone, so share it. It's a great way to begin the new year. Enjoy!
Explore the FLFE website to learn more about FLFE's full array of services.