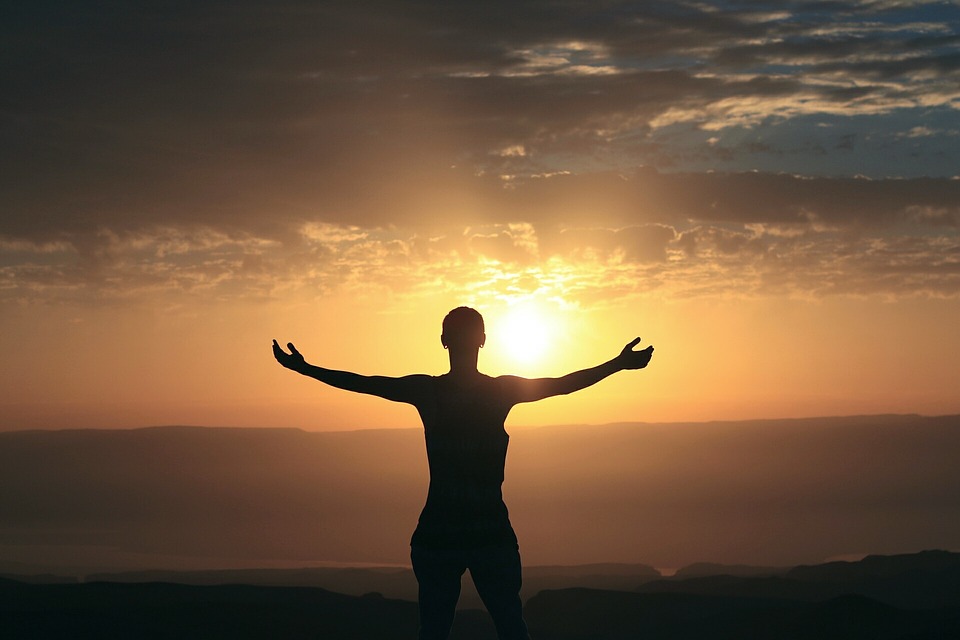 November is a month to focus on Gratitude and Appreciation as we celebrate Thanksgiving. Rather than celebrate for one day or one weekend, I suggest that you give thanks for the entire month.
One way to do this is write in a Gratitude Journal. You may already have one. I do … yet I haven't written in it for a while. I'm going to reactivate this habit this month. I'll keep it on my desk and give thanks for at least 5 things (events, situations, people, etc.) daily.
The more you give thanks and express gratitude and appreciate for the blessings in your life, the more you'll receive in return. It's just the way things work. A big part of this is giving to others freely, without any expectation to receive something in exchange. I guarantee you it'll happen though, in one way or another and probably when you least expect it.
You can express gratitude and appreciation in many ways … through prayer, intention, writing it down, verbally to another person or in a group, a kind act, a gift and more.
From a feng shui perspective, gratitude and blessings correlate with the Wealth gua, which is also the area of focus this month. This is the back-left area of your home, every room in your home, your office or workspace and your yard. Read the post about the November Feng Shui Forecast for suggestions about energizing your Wealth gua.
May you, your family, friends and colleagues all have a very blessed Thanksgiving!
Tips to Express Gratitude and Appreciation
Do a kind act
Call and thank someone
Send a card of thanks
Write in a Gratitude Journal
Say a Prayer
Do a meditation
Set an intention
May I suggest that you practice a habit of gratitude for 30 days? This will help it to stick! You can also mix things up and do something different each day while holding an overall intention for gratitude and appreciation.
---

Recently I learned about FLFE or Focused Life Force Energy, or "Fluffy" for short. This is a high energy wave that is calibrated at the energy of Love, on Hawkins Map of Consciousness.
Since signing up for FLFE I've noticed that I am getting a lot accomplished! I'm also getting more done in less time. My backlogged list of projects is clearing up and things are moving along very easily. One day my husband mentioned that he solved a work problem that no one else in the company could figure out, on the second day. The answer just popped into his head. I said maybe the FLFE wave helped. He said, "it took two days." I replied that it "only" took two days. Who knows, maybe it would have taken a lot longer before he saw the solution.
Everyone can get a free 15-day trial for your home and phone (or another object) ... just not simultaneously. I did my home first, subscribed and later tried it on my phone, and subscribed. Now I can carry a good energy wave where ever I go.
Here's a link to sign up for a FREE 15-day trial
---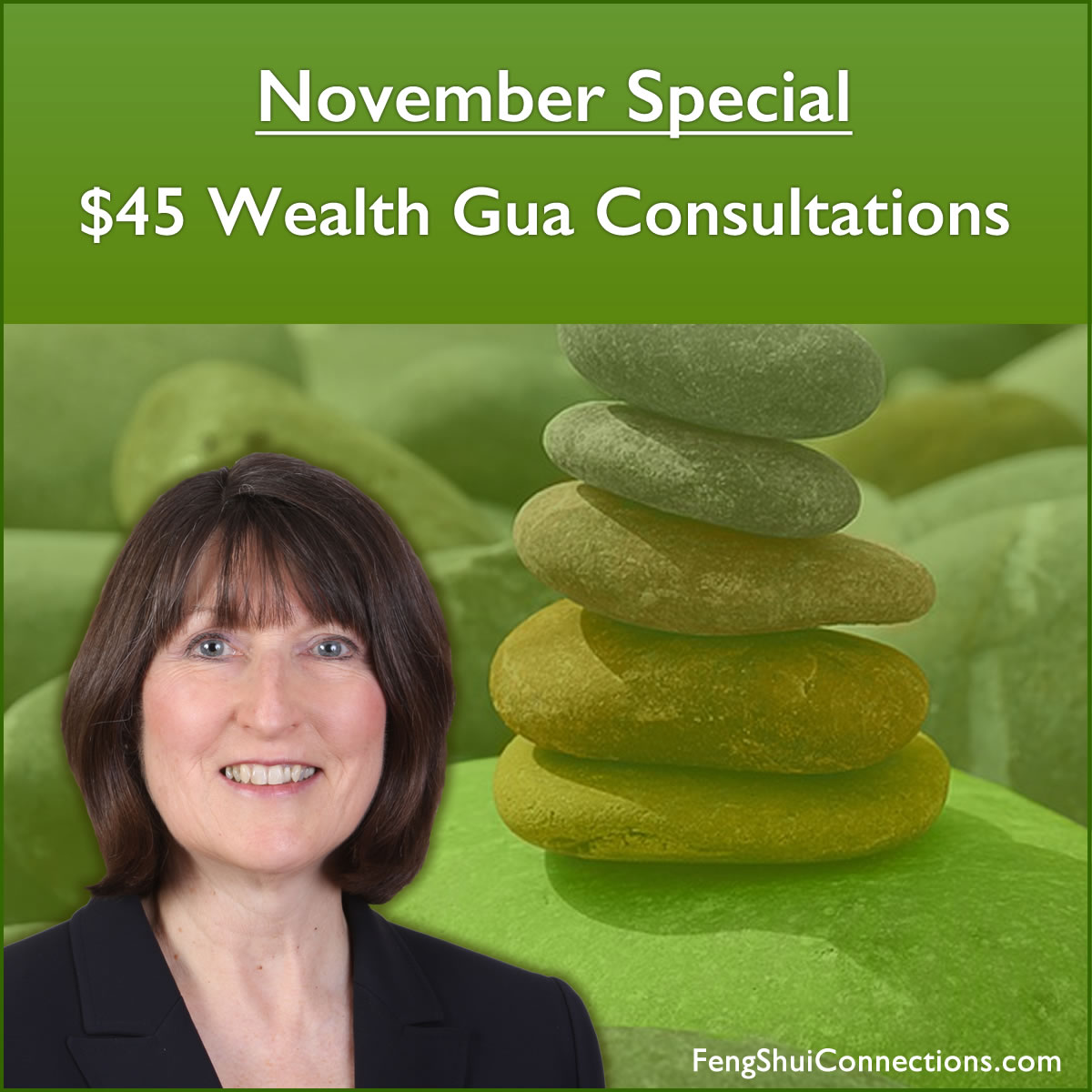 If you'd like help identifying how to revitalize your Wealth gua or any Wealth corner, contact me. During November I'm offering 20-minute Wealth Gua consultations via telephone, WhatsApp or Zoom for $45.00.  You can help maximize our time together by sending a floorplan and/or photo of the area or areas you'd like to assess. If you fill out the audit worksheet, send it along and I'll help you make sense of it. You'll get at least three practical suggestions. To schedule an appointment, contact Peg at peg@fengshuiconnections.com).
Cost: $45.00 for 20 minutes.  Longer sessions will be prorated.
Let me know if you try it out. I'm interested in what you might discover!