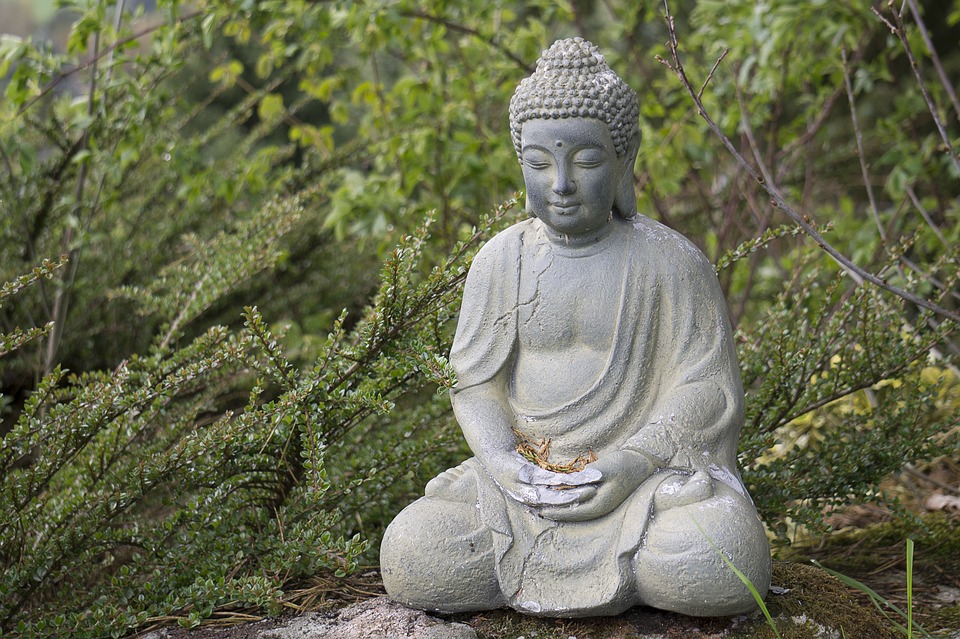 In 2009 a resident of Oakland, CA took things into his own hands when he got fed up with his neighborhood being overrun with graffiti, trash, drug deals and other criminal activity. After calls to public works went nowhere, he placed a two-foot Buddha statue on a rock at an intersection near his house. He thought that perhaps the power of Buddha would help improve the area. He was right.
He noticed fewer drug deals occurring at the intersection and less trash being discarded on the street. Small gifts also started appearing. In 2010, a local Vietnamese community built a shrine for the statue and began praying regularly at the intersection. Within five years of the initiation of the prayer services, local police recorded 82% less crime!
The neighborhood has made an amazing transformation over 10 years. Although the statue has been vandalized a few times, residents restore it and make it even more elaborate, as they care for it daily. People, religious and not, stop by and acknowledge its presence. This is a great example of the power of energy and intent. Good energy and positive intentions are stronger than negativity and destruction. Read more via the Good News Network and watch a video featuring the original resident: https://bit.ly/2zny417
In my area, someone places small buddhas, leaves trolls and other gifts and builds cairns along a quiet river that's a great spot for paddling and reflection. I smile every time I see them. Other people comment about them too. You're paddling along, turn a bend in the river and come across the fun little items. They are a reminder to slow down and enjoy the experience of being out in nature.
Transform Your Environment with Intention
You can easily transform your environment with meaningful items as well, regardless of your circumstances. Placing something meaningful in a special area of your home and acknowledging its presence can go a long way to assisting you on your journey. What's important is that you do so with intention. Try it and see for yourself. The power of intention works in many unseen ways. It helps to remember the key aspects of manifestation:
Ask for what you want and be clear about it.

Get out of the way while the Universe responds.

Allow yourself to receive the results.
Steps one and three are your job. Step two, the process of answering your request, is Universe's job. This is where you step away from trying to make something happen or worrying about how it will or will not happen. Giving thanks, in advance, that what you've asked for is already underway, is a great way to focus on the end result.
Step two is an important part of the process. It requires inspired action on your part, without the heavy focus on making something happen or lamenting about your situation and energizing all the ways it won't happen.
Step three is the fun part. Look for signs that what you've asked for is showing up and allow it in. Sometimes people push away the results because they show up differently. Be flexible and allow the Universe to respond to your request in creative and innovative ways. The result might be better than you anticipate.