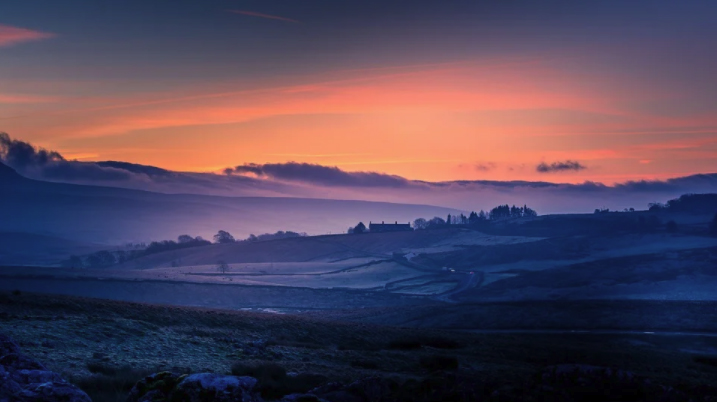 January 13th New Moon in Capricorn
January 28th Full Moon
December Recap: Cultivate Joy from Within
We begin January on the coattails of the December 29th full moon. If you worked with your Knowledge gua (the front-left corner of your home, every room in your home and your land) last month, tune into your intentions, notice what's happening in your life. Look for signs that the shifts you asked for are taking shape. The initial changes can be very subtle. You might notice a particular word or message on a sign or advertisement, a name may pop into your head, a gift or card might arrive that has particular meaning, someone might say something that indicates things are happening. Messages arrive in all sorts of ways. Once you begin to notice them, the process accelerates. It's fun when you're aware of what's taking place. Enjoy the ride.
Click here if you'd like to review the December recommendations: https://fengshuiconnections.com/december-2020-newsletter/
January 13th New Moon in Capricorn: Time for a Personal Reset
We have a new moon in Capricorn on January 13th. This provides you a few post-holiday weeks to settle into the new year, reassess where you are, and to establish your plan for the year. Capricorn is an action-oriented and determined sign. After the unprecedented events of 2020, this is a good month for a personal reset.
It's an ideal time to do long term planning, to organize and to add structure to what you'd love to manifest. Begin with your vision, intentions, and goals. Write a plan by adding details. Define who, what, where, how and when things will get done. Anticipate and expect help from "unseen" sources as you do this. Magic happens all the time … you don't have to do everything yourself. Jean Slatter's book Hiring the Heavens is a good one to draw on and to read, if you are not familiar with it.
From a feng shui perspective, Capricorn aligns with the Fame Gua. This is the center back of your home, every room in your home, your yard or land, and your workplace as well. The Fame gua is associated with the Fire element. Fire energy helps to illuminate your path. It provides life and energizes your goals, giving them a boost and helping them to come alive. Capricorn new moons provide the perfect foundation for you to seek what you want in life, and to put the processes and structures in place to support your vision and goals. Susannah Conway's Unravel Your Year 2021 is a wonderful and extensive planning tool. I encourage you to check it out.
Activating your Fame gua can provide you more visibility by shining your light to the world. January is a good month to do this, particularly if you would like to:
Draw from your wellspring, your inner source of power
Clarify your goals and direction
Define and/or strengthen your personal plan
Put a solid foundation in place
Add structure to support your efforts
Fully use your resources
Manage your responsibilities
Get a new job
Be well known
Fire Energy and the Fame Gua
The Fire energy of the Fame gua is strengthened by the element Wood. In turn, Fire feeds and strengthens Capricorn's Earth qualities that nurture you and others and provide stability to your life. Fire, and therefore the Fame gua, is weakened by too much and Earth, Metal and Water energy in the center back areas of all of your spaces. Do have representations of some of these energies in your Fame gua to bring balance, but just not too much. As you clean and refresh your Fame gua, see your goals and dreams unfolding just the way you want (or in ways even better than you anticipate!).
A guideline is to assess how the space feels. If it feels great, chances are it's in balance. If things catch your attention, make some adjustments. If you're not sure, take a picture of the space and study it. Often, you can see patterns in photos that you don't see in person. This is because you can be blind to things that you've been living with for thirty days or longer. You look at the space but your eyes gloss over what's there.
Fire energy is represented by:
Sunlight and the sun
Candles, lights, and sparkly items
Fire and flames
Red and the red palette
Triangles, pyramids, diamond, and cone shapes
People and animals
Electronics and electrical items
Wood energy is represented by:
Fresh plants and trees
Fresh flowers
Green and blue
Vertical stripes and tall columns
Floral fabrics
Art with any the above attributes
Perhaps you have a poinsettia plant or a Christmas cactus from the holidays? These are perfect additions to "fire up" your Fame gua, as long as they're still thriving. If you aren't ready to pack away all of your holiday ornaments, put them to work this month. Shiny and glittery objects, diamond shapes, and pyramids and triangles, among other items can reinforce your intentions in the Fame gua. Lights and candles do the same. Keep them out and continue to enjoy them for a few more weeks.
Circulatory, Heart, Eye, Head or Brain Problems? Adjust your Fame Gua
From a health perspective, the Fame gua influences your heart network and small intestine, as well as your overall circulation, eyes and vision, head, and brain. In addition, Capricorn new moons impact backbone, joints, knees, skin, and hair.
If you have health issues related to these areas, audit your Fame guas. These areas are the center-back of all of your spaces … your house, every room in your house, your workspace and your land. Look for dull, stagnant energy, clutter, things in disarray or out of balance, plumbing or electrical problems, cloudy windows or ones not fully working properly, anything that needs repair, etc. Correcting these situations will strengthen the energy of your Fame gua and positively influence the corresponding areas in your life.
Clean Your Fame Gua and Write Down Your Intention or New Year's Resolutions
The first two weeks of January are the time to take stock of your Fame areas. Clean and refresh these areas. Adjust and/or repair what you can. Then, on January 13th, write your intentions or New Year's resolutions and strengthen them with a meditation. As you write, be clear about what you want. Add details. Describe what you intend to manifest as you begin the new year. Write in the present tense, just as if things are happening now. Keeping your focus in the present, brings things closer to you. Afterall, you're always in the present. You are never in the past or the future.
One thing you might do is light a candle as you set your intentions with the new moon this month. Reinforce this with a blessing or a prayer. Continue this for 27 days, until February 8th. If this seems too long to you, light your candle for at least nine days. Continue for another nine days, if you can. If you have time, repeat again. Twenty-seven is a powerful number. Holding your focus for this period will help your intentions to manifest.
Nine tips to reinforce your Fame qualities this month:
Create a Vision Board. These work!
Place your New Year's Resolution or intentions in your Fame gua, in a red envelope.
Light a candle and reinforce your intentions each day for 27 days.
Add some red … such as a bowl of fresh red apples.
Place a red flowering plant or fresh flowers.
Hang or place something that sparkles or glitters.
Include diamonds or diamond shapes.
Place pictures of happy people who enjoy being together, doing things they love.
Include something that represents high integrity or how you'd like to be known.
January is the perfect month for a reset. Cleaning your Fame gua and consciously activating it will go a long way toward getting the energies moving in your favor. You can also activate your space by ringing a bell or playing beautiful music.
Check-in at the January 28th Full Moon
The full moon (and lunar eclipse) check-in that aligns with your Fame gua adjustments is January 28th. This is the time to revisit the objectives you set on the January 13th new moon and notice how things have shifted for you.
A Heads Up for Chinese New Year
Chinese New Year is Feb 12th. It will be the year of the Metal Ox. Feb 4th is the day to refresh your annual cures. I'll write more about this next month. If you would like an annual Flying Star update ($108.00), contact Peg. These will be done during January, in time for you to order any mirrors or other cures you may need.