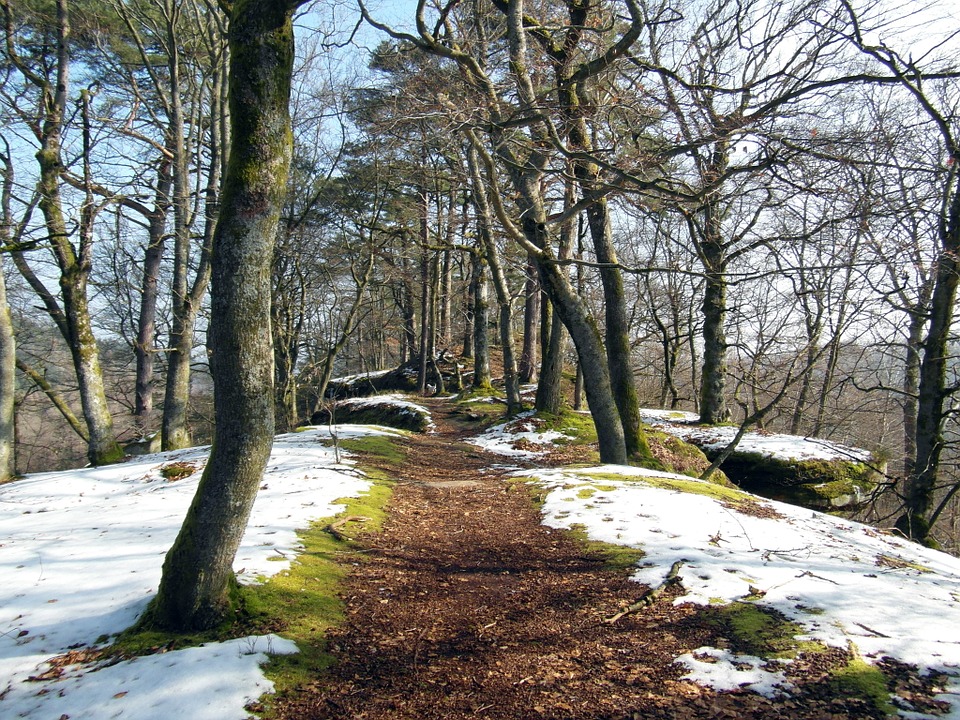 March 9: Full Moon
March 10: Mercury Retrograde ends
March 19: Spring Equinox
March 24: New Moon in Aries … Career Gua
February Recap: Focus on the Center and Health
Did you set intentions related to health and re-energize the Center of your house prior to February 23rd new moon? If so, check in with the March 9 full moon and observe the shifts that are taking place. Look for signs that what you've asked for, is beginning to take shape.
The signs might be very subtle at first. Perhaps you're feeling an increased sense of well-being, relief of symptoms or elimination of some ailments. Maybe a new idea, a different solution or a fresh approach to a long-standing problem came your way. Be aware that progress may emerge in ways that you don't anticipate. This is why it's important to focus on the outcome rather than "fixing" a situation. When you place your attention on the end result, results may happen more quickly because sidesteps and detours are omitted.
If you didn't get around to making any changes, do so during the first week of March. You can ride the wave of increasing energy and light. As you refresh the center of your home, set intentions related to balance, harmony and well-being. Your intentions could relate to:
Resolving a specific health issue
Finding solutions to nagging health problems
Feeling your best
Genuinely being happy and living your best life
Your actions could be a simple as clearing a table, reducing paper piles, or omitting some clutter, and refreshing the space with a vase of fresh flowers. Your clearing activities don't have to take a lot of time. The good feelings generated by even small shifts will permeate your entire home and life.
Here's a link to review the February suggestions related to the Center of your home: https://fengshuiconnections.com/february-2020-feng-shui-forecast
March 24 New Moon Focus: Career Gua
The March 24th new moon in Aries correlates with the Career gua, the front-center area of your home, every room in your home, your land and your office or work-space area.
New moons represent new beginnings. Prior to the March 24th new moon, it would be worthwhile to clear your Career gua of stagnant energy and give it a boost to revitalize it and ride the wave the fresh, activating Aries energy.
The Career gua relates to your work and profession as well as your passion in life. Another name for this area is "Life Path." The March new moon is a good time to:
Reflect on your choice of work.
Focus on getting a new job, if you are less than satisfied.
Make connections to advance your career.
Promote yourself and your skills.
Interview for a new position.
Take a personal development or a career-related course.
Be on the lookout for new opportunities.
The Career gua is represented by the Water element. Water creates flow. Establishing a wonderful flow of energy throughout the center-front of your spaces will support your initiatives and enhance your efforts.
If you're not happy with your job or career, give some thought to what you'd really like to do. What type of work or activities would inspire you and give more meaning to your life? Do you believe it's possible for you to be doing meaningful and inspiring work? If not, this is the place to start. You have to believe you can have what you want, in order for your intentions to manifest.
Perhaps you're doing work you enjoy, but you'd like to be earning more money. Set an intention this month for this to happen and then take inspired action to shift the energy in the right direction. You also might get some helpful tips in my e-book, Money Is an Energy Game https://www.amazon.com/dp/B082Q6S344.
If you're retired or don't want a career, this area is still important, as it relates to living a purpose-driven life. Keeping the center-front of your space in great shape will assist in keeping the flow of energy vibrant, providing you with ongoing inspiration. Motivation, independence, tranquility and endurance come to mind.
The Career Gua is Energized by Water
The Career gua is governed by the Water element. In the Five Element system, Water is strengthened by Metal energy and depleted by Wood, Fire and Earth energy.
Water energy is represented by:
Water features and water itself
Mirrors, windows, glass, reflective and shiny surfaces
Black and very dark colors
Free form, wavy and symmetrical shapes
Pictures of lakes, rivers, harbors, ocean views
Metal energy is represented by:
All metals: gold, silver, copper, brass, aluminum, iron, etc.
White, gray and light, pastel colors
Granite, marble, large rocks
Circles, ovals and arch shapes
Art with metal features
Each gua should have some representation of each of the Five Elements. In the Career gua, emphasize Water and Metal, while also having some aspects of Wood, Fire and Earth energy. If your space is predominantly the latter elements, shift the balance to create more flow by adding more items with Water and Metal energy. Changing the colors in your space will go a long way towards shifting the energy as well.
The Career Gua and Health Issues
Health-wise, the Career area relates to your kidneys, bladder, ears and blood. It influences reproduction as well. If you have issues with any of these matters, study your Career gua and make some adjustments to shift the flow of energy and/or bring it into a better balance.
Over the years I've had a few clients with hearing impairments who also did not enjoy their careers. It turns out that there's a link between your ears and your kidneys, thus it's not a surprise that they are part of the same gua. If you have a hearing impairment or your ears seem to block periodically, give some attention to the center- front of your house and every room in your house.
Another time, a client had just lost her job. It turned out that a closet in the center-front of her house was over-stuffed. I suggested that she begin by cleaning out the closet, removing items she no longer needed and organizing the rest. She did this and within weeks she had a job offer that was better than the one she left. She also got ahead of things due to a generous severance package.
The Career Gua and Your Front Door
The Career Gua is associated with the front door and foyer, if you have a center-front entrance. I recommend that you clear this area of clutter, too many coats, shoes, weather-gear, etc. Check your closets in this area. Clear them out and reorganize them. It's easy for items that you no longer use, to accumulate, particularly if you have extra space.
Also check the center-front areas in every room in your house and workspace. Patterns tend to repeat themselves. If Career, or a related health issue, is a concern for you, you might find a variety of blockages throughout your Career guas. It might be a cluttered closet in one area, discarded items in another, a leak or a plumbing problem or an electrical problem in other areas.
The Importance of the Fame Gua
Pay attention to the opposite gua as well. Fame is the gua opposite Career, in the center-back of your space. The Fame gua is related to Fire energy. Fire and Water keep each other in check. Think of Fame as how you are seen publicly, while Career is what you yearn to do privately. The two areas work hand in hand.
Looking for a New Job? Three Actions to Take this Month
Clean and adjust your Career Gua.
Write a clear intention.
Do a meditation on the March 24 new moon.
If you are searching for a new job or Career, definitely clear your Career gua of extraneous items and re-fresh it.
Next, write a clear intention that states what you'd like to be doing, prior to or on the March 24 new moon. Put your intention in a red envelope, energize it with a blessing and then place it in your Career gua. Write your intention in the present tense, using positive words, just as if it's happening for you now. For example: "I am so happy to be earning a generous income doing work that I love." The more specific you are, the more targeted the direction of resulting energy will be.
Thirdly, do a mediation on March 24, visualizing your ideal job taking shape. Your meditation doesn't need to be long. It should be focused. A worthwhile technique for your meditation is to skip over the job-hunting process and give thanks, in advance, for your ideal job showing up quickly and easily. Giving thanks in advance is a technique that works. It bypasses your rational mind and all the ways something may or may not happen. When you get excited about already having what you want, the path to make it happen begins to unfold and seemingly magical things can appear. Give it a try!
---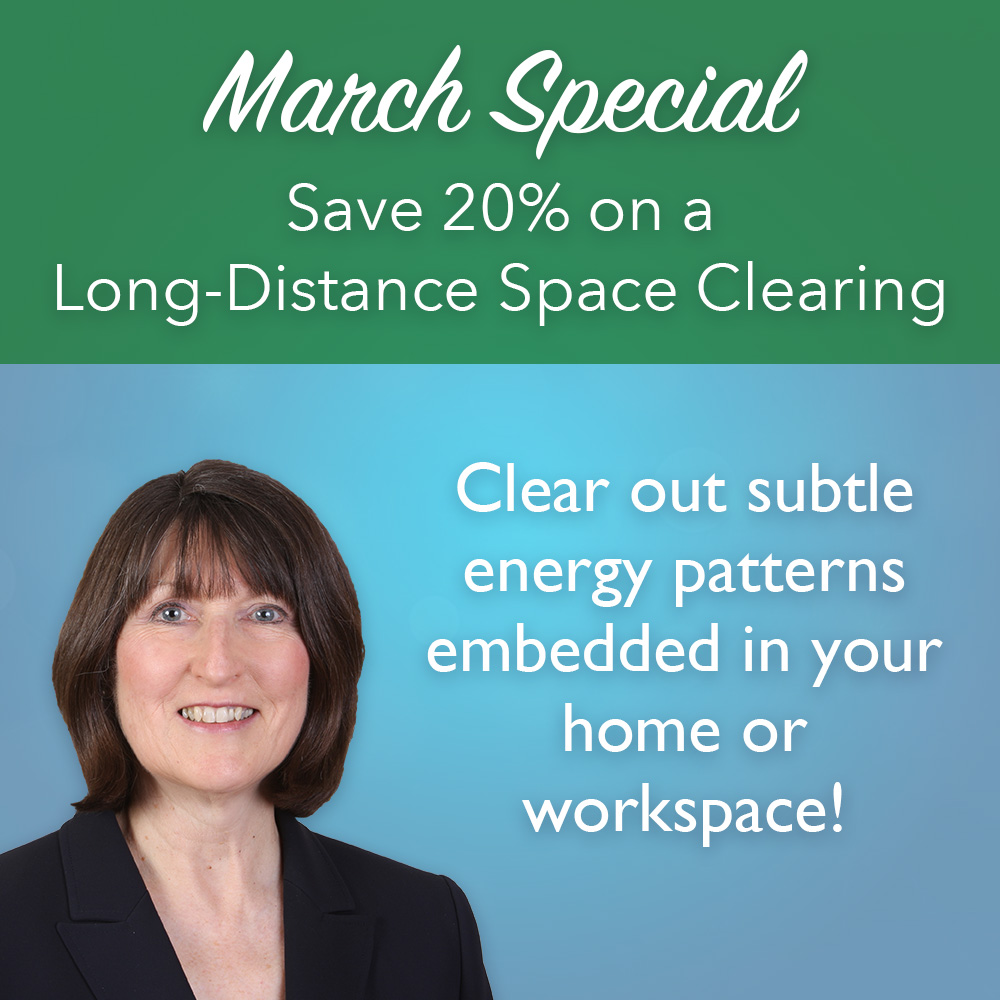 March Special … Save 20% on a Long-Distance Space Clearing
Spring is a time to clear out the stagnant energy of winter, in anticipation of the longer and warmer days ahead. A long-distance space clearing clears out subtle energy patterns embedded in your home or workspace, that you might not even realize that are there. A space clearing can eliminate accumulated negative thought patterns, emotional imbalances, residue from illness and death, curses and hexes, and much more. Learn more here: https://fengshuiconnections.com/space-clearing-and-blessings/
Take advantage of this month's special and receive $75.00 off your long-distance space clearing. Pay $300.00 instead of $375.00 when you mention this newsletter.
Contact Peg to schedule at peg@fengshuiconnections.com to schedule.