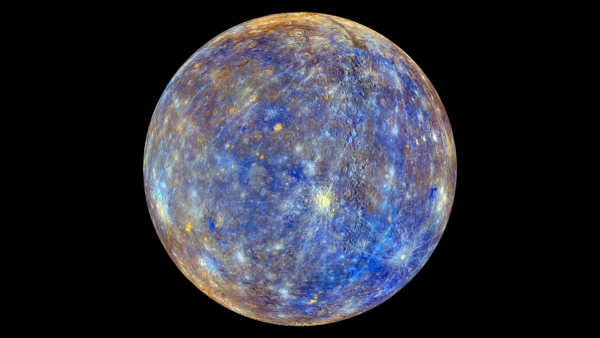 We begin February with Mercury Retrograde in the sign of Aquarius. The planet Mercury rules communications. When it's retrograde, it appears to back up in the sky. Then it stops for a few days and retraces its steps before moving forward again. As a result, communications are known to get mixed up and we also have patterns of more accidents. The sign of Aquarius provides a backdrop of a free-spirited, rebellious, unconventional, nonconformist energy. This can be a quirky, progressive, and creative time.
During Mercury retrograde cycles it's recommended that you:
Don't
Tightly schedule appointments or activities,
Purchase cars, computers, phone, appliances or other electronics,
Argue or get pulled into nasty disagreements,
Drive aggressively or erratically,
Sign contracts.
Do
Cut your schedule in half,
Allow more time between appointments,
Be kind to yourself and other people,
Pause, breathe, and think before reacting to anything that annoys you,
Drive carefully … pay attention to other drivers,
Plan renovations and remodeling projects,
Research future options and intended purchases.
Relax and read.
Mercury Retrograde periods occur approximately every three months, for about three weeks at a time. You live through these regularly. Putting a strategy in place can help you do so with grace and ease. I find that these are ideal periods to pull back from the world and retreat a bit. It's perfect for the month of February!
For inspirational Mercury Retrograde activities, look to words that begin with the letters "re." Here are some options to consider:
Within your home or workspace:
Redo your workspace … working from home will continue for a bit.
Recreate a space for yourself or other family members.
Refresh, renovate, or repaint a room.
Repair something worthwhile.
Repurpose one or more items.
Refinish furniture.
Repot house plants.
For yourself:
Retreat at home or have a spa day.
Reflect deep within yourself.
Reconsider your choices.
Release fears, trapped emotions and nonbeneficial beliefs.
Reassess your plans for the year.
Rediscover interests.
Rehearse and/or record videos or music.
Read books, magazines, or other items of interest.
Rewrite something.
Remain grounded and centered.
Mercury Retrograde Cycles for 2021
I like to mark each Mercury Retrograde on my calendar at the beginning of this year. It's a great planning too. This way I can manage contracts, car repairs, and electronic purchases before and after Mercury Retrograde cycles. I also know when I'll have some quiet time to retreat a bit, re-do or reassess things and generally take a breather.
Mark your calendar:
January 30 – February 20, 2021
May 29 – June 22, 2021
September 27 – October 18, 2021
If you're feeling a bit anxious about Mercury Retrograde, relax. There's no need to get worked up. You've been living through these cycles every year. Just notice the patterns. Going with the flow and planning supportive activities can enable you to move through these periods with grace and ease. Take advantage of the upside of Mercury Retrograde and you may come to love it, as I do.
Practitioners to Help You with Deeper Self-Introspection
Mercury Retrograde cycles are ideal times for self-healing and introspection. Here are reminders about my services that are great for Mercury Retrograde, as well as some additional practitioners to consider. I work with each of them:
Peg Donahue … for Feng Shui Consultations, long distance Space Clearings and Personal and Entity Clearings, and guided Emotional Freedom and Healing releases.
Tricia Duffy Foggo … Bermuda Fog Astrology for a 2021 Moon Reading or Natal Chart reading. Recently I had a Moon Reading. I now have an extensive plan to follow the moon cycles for 2021 and align my activities with the moon's energy each month. I highly recommend this!
Lana Louise … a medium and healer, for connecting with loved ones who have crossed over and/or healing with hypnosis.
Maureen St. Germain … for free meditations, books and recordings, upcoming Sacred Geometry classes, Akashic records readings, Akashic records training, and much more.
Madeline Gerwick … for detailed astrology readings for yourself or your business.
For Personal Retreats and Self-Healing, consider Vibranz Healings Tools and Products
I've been using a series of Vibranz healing products and tools since May 2020. I'm finding that these products shift energy and enhance healing! Their aim is to bring your body and your environment into harmonic resonance and cohesiveness. The products include:
Cosmonutriceuticals … highly energized sprays, powders and lotions
EMF protection … strips, packs and home kits
Lasers and Pointer … amazing tools for daily use
Pendants and Discs … tools to raise your vibration and amplify your intention
Sports Solutions … wrist bands and entrainer drops
Pet Solutions … check these out! Add to your pet's color to bring them into harmony
If you make a Vibranz purchase, I would be honored if you use my referral link: https://getvibranz.com/peg. A small affiliate commission helps me to continue to seek out great products that make a difference.