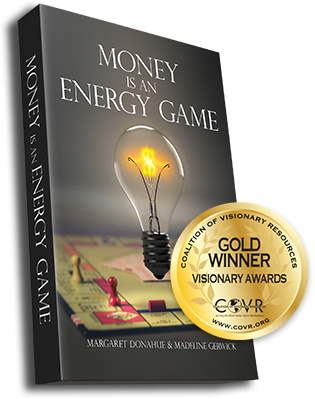 Great news! The Kindle edition of Money Is an Energy Game won a 2020 Gold COVR (Coalition of Visionary Resources) Award on June 6th! Thank you to everyone who voted! Madeline Gerwick and I really appreciate it.
The print books are scheduled to be delivered to the fulfillment center around July 14th. If you pre-orderred a print copy, it will be shipped to you after that time. If you selected Media Mail delivery, it will take a little longer than first class mail.
Here's a Prosperity Tip for the month: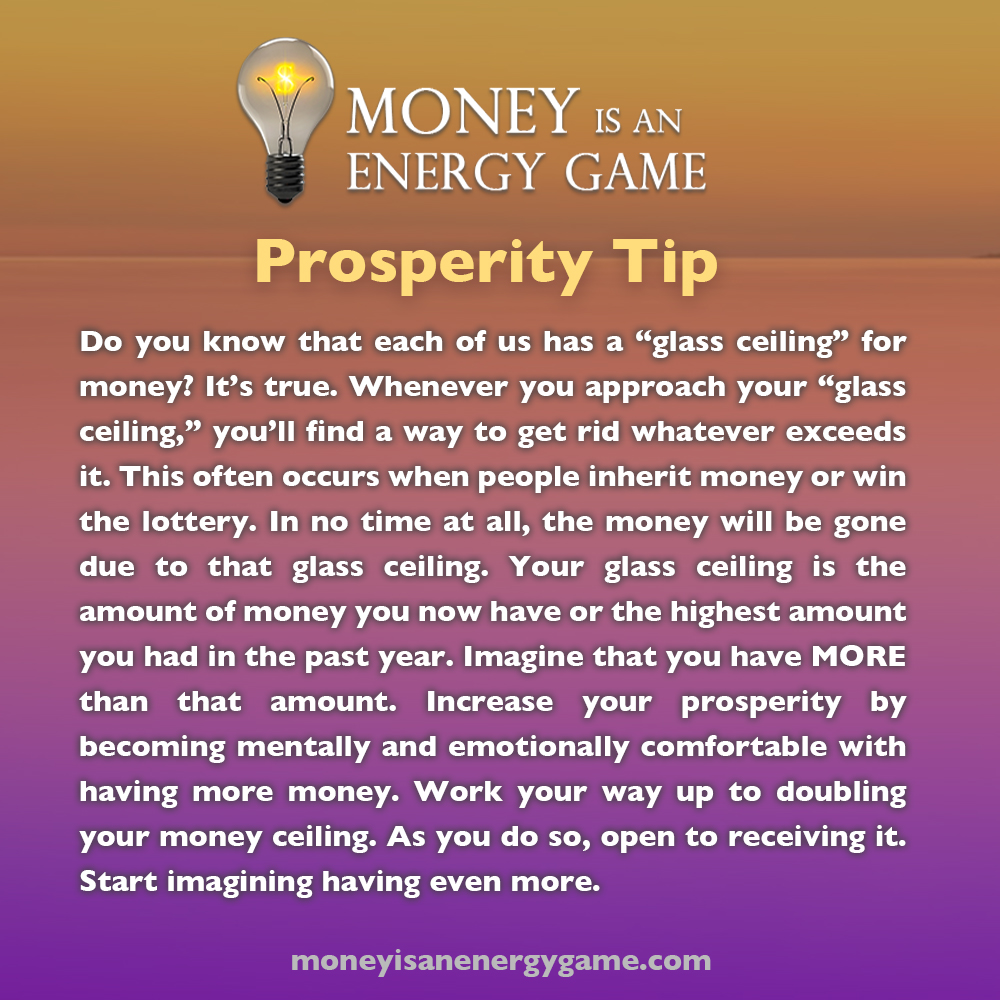 We discuss the glass ceiling in the book as well as provide tools and techniques to help you raise your ceiling.
Have you read the book? We'd love your Book Review on Amazon!
If you've read Money Is an Energy Game, we'd be honored if you place a review and some comments on Amazon.com. Your comments will help other people who might be interested. Go to: https://www.amazon.com/dp/B082Q6S344 and scroll to the bottom of the page to leave your review. Thank you! We really appreciate it.
Thank you to Maureen St. Germain, the Practical Mystic, and author of Waking Up in 5D (https://amzn.to/3emmgz6) for her review:
"Money Is an Energy Game is Brilliant! Loaded with current wisdom, updated scientific proof, and step-by-step instructions, this book is a vast resource of new ideas and well-respected ideas from many authors. Using just one of the hundreds of tools and tips contained within this gold mine would cover the cost of the book, give you peace of mind, and with practice, security in working with money. Even the title suggests the wisdom behind the joy in playing this game."
Get this book now. There is nothing like it anywhere. It could easily be called an encyclopedia so thorough is Gerwick & Donahue's treatment of this subject."