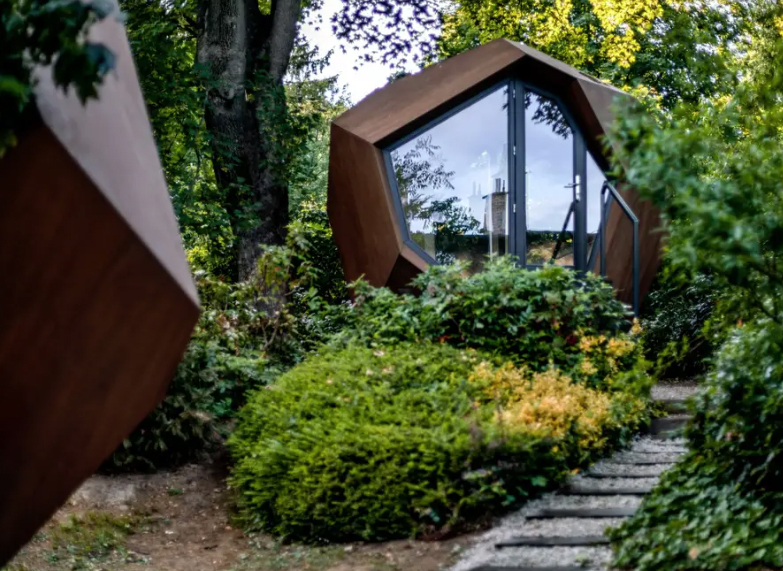 Challenging times, such as we're in, provide an opportunity for creative solutions to problems. When the world came to a near stop due to COVID-19, businesses shut down, and people were required to stay home or quarantine in place, the extra time and space in people's lives is helping new ideas to emerge.
Social distancing is here to stay for a while. Take a look at these ideas from around the world. People are eating and exercising in bubbles, children are studying from boxed in areas, parking lots are staging areas for large events where people remain in their cars, minions occupy seats that provide adequate spacing, exercise areas are marked off -- to help everyone stay in their space, clear plastic sheeting allows you to visit a loved one in a care facility, mannequins help to reduce the social discomfort of isolation, and more. This is the beginning and some of it may feel extreme. It is. We're social beings who have moved in separation and isolation. It looks and feels surreal.
Making your home and personal space as welcoming and comfortable for yourself and your family is one way bring a better balance to these times. More and more ideas will emerge for home design and personal living spaces too. With anticipated excess office space, co-living arrangements are emerging. This is where offices are turned into small apartments and residents share common space, such as kitchens and perhaps larger living/meeting rooms and entertainment or exercise space.
Here's a design idea that could enhance your work with nature all around you. It's like a beautiful cabin in the woods. You can have your own personal 86 square foot work bubble. It costs about $28k. Available in Europe, look for it or something similar in the USA before long. Lower cost replicas will also emerge.