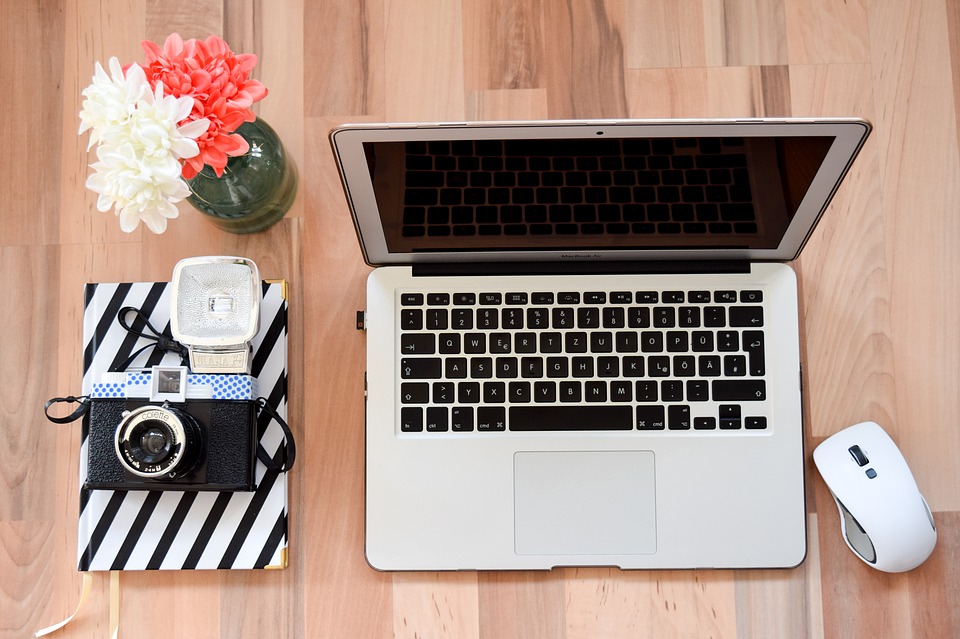 With more and more people working from home over the past few months, the importance of having a supportive work space is more important than ever. It's great if you have a separate room for your office. If you don't, it's even more important that you have adequate space to do your work. These times are a big adjustment for everyone. As we move forward, I think we'll see home offices and workspaces regularly included in home design. There will also be many home renovations occurring to accommodate this shift in work location as well.
If you work from a home office, lay the bagua (https://fengshuiconnections.com/faqs/) on your space and strengthen each of the areas as best you can. The Career gua is the front center of your office as you enter the space. You can also overlay the bagua on your desktop. The Career area is generally where you sit, the Center-front. At the end of the day, it's important to leave your office and your work behind. Shutting the door helps you to make a transition to your home life.
If you don't have an office but you are working from home anyway, you've probably adjusted your space to accommodate your work. If your workspace and your personal space are combined, it's particularly important to be able to turn off your work, put it away, and walk away at the end of the day (or night). If your work is out in the open at all times, there's a tendency to be continually pulled back into work. You don't really leave your work if you can see it all the time.
Here are some home workspace considerations, regardless of having an office or not:
Set up as adequate a workspace as you can. If others are spending time in the same area, establish some boundaries during your work hours, at minimum. These can help you to focus and concentrate on your work. This might include working undisturbed, until you take a break.
Do you sit while working? If so, sit in a supportive chair. If you sit at a desk, an executive style chair is best. This is one with a comfortable seat, a high back and arm support.
If you work at a desk and it faces a wall or is up against a wall, position a mirror to provide a view from behind. This will help relax your nerves and prevent surprises. An alternative to a mirror is a shiny, reflective surface that provides a view of the rear.
The best location for your desk or tabletop, is one where you have:
a. solid support behind you (such as a wall or a room divider)
b. you face the entrance or door (to see what's coming), and
c. you have the larger part of the room in front of you, so that opportunities continue to come your way.
Natural daylight lifts your energy. If you don't have adequate daylight, add a light that illuminates your work area. At night, it's best to eliminate blue light. You can also set your computer screen to a nighttime setting that dims the light as well. This will help you to sleep better if you are on your computer at night.
Plumbing and electric are important. Make sure they are in working order. If repairs are needed, get them done. Otherwise, they limit your output and potential. They hold you back.
A view of nature helps soothe you while also lifting your spirits. In lieu of a view of nature, add a picture or sculpture of a nature scene that you really love.
Fresh plants and flowers do wonders for your spirit. They add life and increase vitality.
At the end of your work day, put things away. Neaten your work area, write your "To Do List" for the next day, and shut down your computer. These practices signal that it's time to stop and switch over to your personal life.
My daughter and her roommate have been working from their small two-bedroom, Brooklyn, NY apartment for the past three months. They have been sharing a kitchen island, use headsets, and use one location for video meetings. Periodically, they retreat to their bedrooms for longer calls. They have also been fortunate to have access to their rooftop, so some days they have worked there. They have managed well.
Our daughter is visiting and will work from our home for the next five to six weeks. It's a nice change of pace for her. We set up a private work area for her an area of the house that is seldomly used and has lots of windows and great daylight. Her desk looks out at trees and flowers, and she has a supportive chair. No more slouching over a counter or being sprawled on her bed. She can also step away from her work at the end of the day and leave it behind.
Chapter 7 of Money Is an Energy Game (https://moneyisanenergygame.com/) is titled "Optimize Your Office for Success and Prosperity." It's all about feng shui for the office. If you haven't done so, I recommend that you read it and adapt the recommendations to your home work space. The chapter includes a feng shui bagua of business, as well as a chart of enhancements based on the bagua.