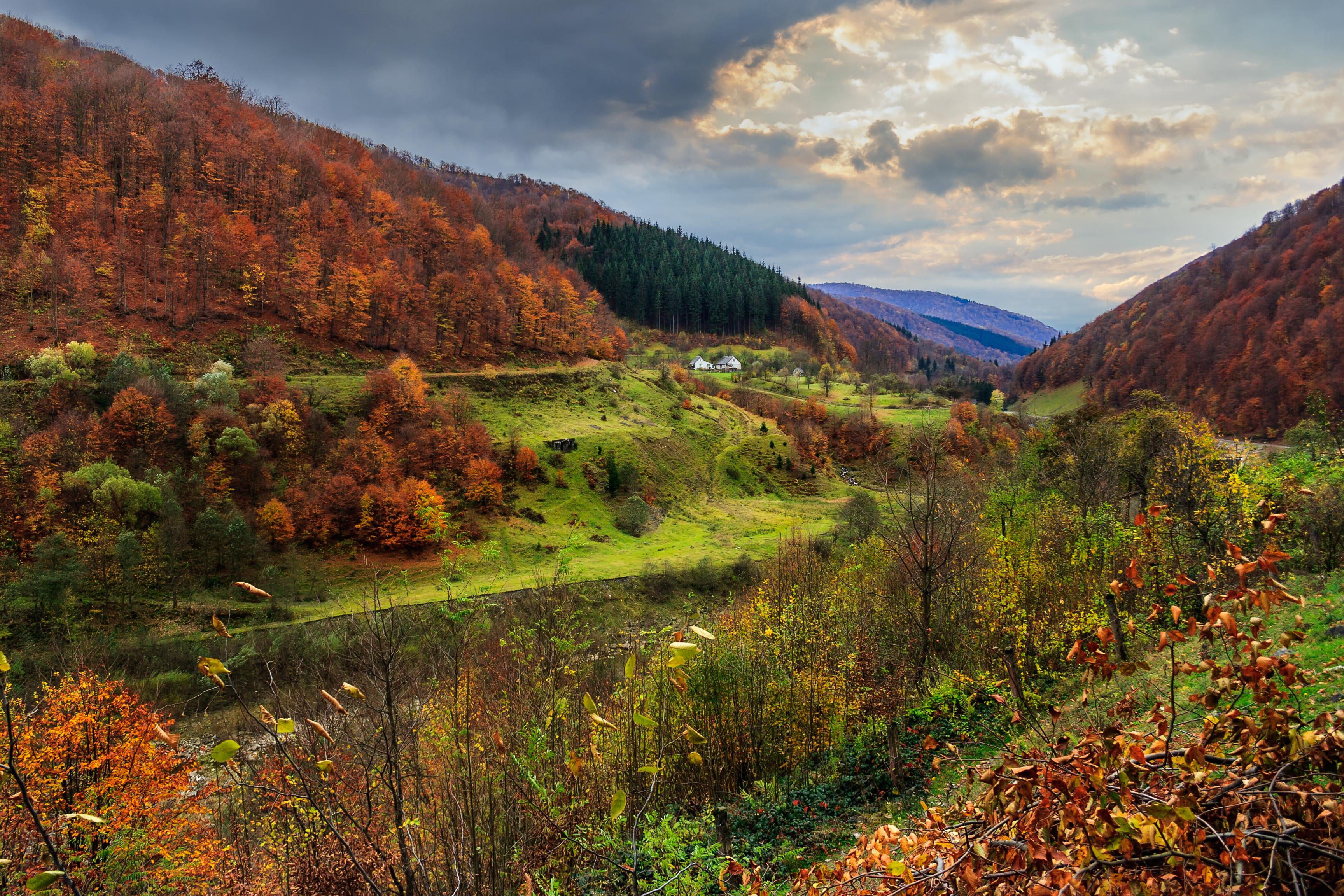 October 6th: New Moon in Libra … Focus on Relationships
October 18th: Mercury Retrograde Ends
October 20th: Full Moon
September Recap … Your Health and Well-Being
The check-in that aligned with the September full moon and focus on the Center of your home, began with the September 20th full moon. The quality of energy in Center of your space influences your health and overall well-being. This is the center of your home, every room in your home, your work space, and your land. New moons are a great time to set intentions and full moons are when the results of your intentions begin to emerge and come to light. I find that when you work with natural cycles, life flows easily. You have fewer obstacles and the blocks that do emerge are easier to resolve.
Did you set an intention for good health and well-being, or perhaps solutions to health issues during September? Perhaps you caught up with services and procedures that you delayed during the pandemic? Review the September Feng Shui Forecast and Suggestions.
October 6th New Moon in Libra … Focus on Harmony in Relationships!
The October new moon in Libra emphasizes harmony, balance, beauty, and love. After a busy and productive September, this is a month to make your home more aesthetically pleasing. This is very timely as you move indoors, enjoy the fall harvest, and prepare for the holidays and winter months. It's a month to bring out heavier fabrics and deeper colors, to help you create cozier spaces where you might want to connect and socialize with others.
The Partnership gua is the area that correlates with Libra energy this month. This is the back-right corner of your house … the area that is furthest from the front door on the right side. It relates to Marriage, Partnerships, and Romantic Relationships. Deep connection with others is a key attribute of this gua. Libran energy is about finding common ground, getting along with others, cooperation, being fair-minded, generous, tactful, and diplomatic. A few downsides are that people might be indecisive, non-confrontational, miss the big picture and be flighty or unreliable. Balance is key.
A deeper aspect of feng shui is that the Partnership gua also relates to your relationship with your mother or mothers in your life. In my practice, I've found that unresolved issues with "mom" are often reflected in problematic relationships with others. Forgiveness is the way out. When you forgive "mom" or others in your life for any ways that they've hurt or offended you, you free yourself of the hold that they've had on your life. Your energy flows more freely and you begin to experience more of what you want.
The Partnership gua also works hand in hand with the Knowledge Gua, the area of wisdom and self-discovery. The Knowledge gua is the opposite corner, the front-left corner of your house and every room in your house or workspace. Knowing yourself at a deep level puts you in a stronger position to have successful relationships with others. Doing your own self development work, pays off well in the ease and flow of your life. As I often say, "the work is always on oneself." Thus, October is a good month to explore your inner and outer self. It's a good month to bring more harmony and balance into your life.
Partnership and Knowledge Guas, and your Health
From a health perspective, the Relationship gua influences your stomach, spleen and immune system, whereas the Knowledge and Wisdom gua impacts your hands, back and shoulders. If you have health challenges in any of these parts of your body, audit your home, workspace, and land. Remove obstructions and blockages, omit clutter, make sure your plumbing and electric are in great working order. Also check your windows and doors. Eliminate squeaks and repair cracks. If windows are foggy or the seals are broken, implement a plan to replace them. If you aren't in a position to do it now, put it on your list of things to do, with the intention of getting it done. If the cost of repair is a problem, set an intention that it's easily resolved.
The Five Element Connection
Both the Partnership and Knowledge guas are Earth guas in the Five Element system. We explored Earth qualities last month too, with a focus on the Center of your home. In the feng shui bagua, the Earth element passes through the middle, from the upper right corner of the bagua to the lower left. You might visualize the Earth spinning on its axis.
Even though each area is strengthened by Earth energy, I recommend that you tune into the subtle energy of each space and study the patterns. The Relationship gua benefits by having objects that symbolize partnership. You don't need many. If you're in a relationship, place a flattering picture of the two of you, taken during a happy time, in this area. One intentionally placed object can be enough. When placing a pair of items, get creative. There are many items to choose from. Among them might be a set of candleholders and candles, a beautiful picture of you and your partner, two animals such as birds flying in unison, two rose quartz hearts, a sculpture of lovers embracing and much more.
The feng shui color for the Relationship gua is pink. In addition, the feng shui color for Earth is yellow as well as the fall palette, which is now in season. Both color themes work well in the Partnership gua. The feng shui color for the Knowledge gua is blue. I think of the slate blue of the mountains, since the Knowledge gua also holds the energy for the mountain trigram. Working with the feng shui bagua and the five-element system provides you many options.
Earth energy is strengthened by Fire and depleted by Metal, Water, and Wood energy. Strengthen your home from the far right to the left front with Earth and Fire energy. Use Metal, Water, and Wood energies to balance and harmonize each area. When your space feels comfortable to you, you have it right.
Strengthen Earth guas using items with Earth and Fire elements ...
Earth energy grounds and anchors your space. Earth items include:
Pottery, earthenware, bricks, and clay
Seashells and natural items
Square shapes
Oversized or heavy furniture that hugs the floor.
Yellow, brown and earth tones.
Fire brings dazzling, sparkling energy to a space. It is represented by:
Fire, flames, lights, sunlight, candles
Triangles, pyramids, diamond, and cone shapes
People and animals
Electronics and electrical items
Red, burgundy and the red palette.
Balance Earth guas and excess Earth energy using things that represent Metal, Water and Wood ...
Metal energy helps bring clarity to a space. Metal items include:
All metal: gold, silver, brass, aluminum and more (pots & pans, lamps, picture frames…)
Marble, granite, flagstone
Natural crystals and rocks dug from deep in the earth
Circles, oval and arch shapes
White, gray, and pastel shades.
Water energy helps to create flow. It also brings reflective and philosophical qualities. Water is represented by:
Water features and water itself
Mirrors, windows, glass, reflective and shiny surfaces
Black and very dark colors
Free form, wavy and symmetrical shapes
Pictures of lakes, rivers, harbors, ocean views.
Wood energy is about growth and expansion. Wood is represented by:
Fresh flowers, plants, and trees
Floral fabrics and patterns
Vertical stripes and tall columns
Vertical rectangles
Green and blue.
Tips to Enhance your Relationship Gua
Create a cozy nook that's comfortable for two people.
Set a beautiful table for two if you have a dining area here.
If a bathroom or laundry room is here, uplift the energy.
Add a mate to a photo or sculpture of something that's single.
Hang photos or art of people, animals or trees joining together in harmony.
Include a nice pair of something: candlesticks, crystals, pictures, etc.
Rose quartz adds wonderful, loving energy. Pair up two rose quarts hearts.
Include something pink or yellow. A vase of fresh flowers works well.
Incorporate square shapes … picture frames, in art and fabric, furniture, etc.
Remember, a little bit goes a long way. Placing one item with intention can carry more weight than doing a number of things mindlessly and randomly.
Empower your changes with the Three Secrets Reinforcement. The Three Secrets process is a way to strengthen your intention and to transfer it to the related object you place or the action you take. Contact Peg if you need the process for the Three Secrets Reinforcement.
Write Your Intention and Meditate on October 6th
On October 6th, write about what you'd like to manifest related to a partnership, marriage or another relationship. Place your intention in a red envelope, energize it with a prayer or blessing and then place it in the Relationship gua of your home, bedroom, or office. Write your intention in the present tense, using positive words, just as if it's happening for you now. For example: "I fully embrace the deep and loving partnership that my husband and I continue to cultivate with each other." Or "I'm ready to meet my ideal partner. I have room in my life and in my home for a new and loving relationship." The more specific you are, the better your result.
Also do a mediation on October 6th. Visualize the end result of your intention. Give it a lot of positive energy and see it unfolding for yourself. Don't worry about how it will happen. Your job is to set the intention and embrace the outcome. Leave the details up to the Universe and embrace the journey.
Check-in at the Full Moon
The October full moon is two weeks later on Wednesday, October 20th. Check in and notice what's happening or what's been happening. Pay attention to the small things. Perhaps your partner did something extra special for you, or you had a chance meeting or introduction to someone new. Or maybe you changed your approach, and you realize that you're focusing on the end result instead of pushing along the way. Perhaps you're more relaxed about your situation or you're at ease with yourself and others. Being at ease allows more of what you want to come your way.
Contact Peg for a Consultation
Would you like some clarity about how to strengthen the Relationship or Knowledge guas of your home to align with your intentions? Contact Peg for a complimentary 15–30-minute consultation to explore the possibilities and put you on a path to success.