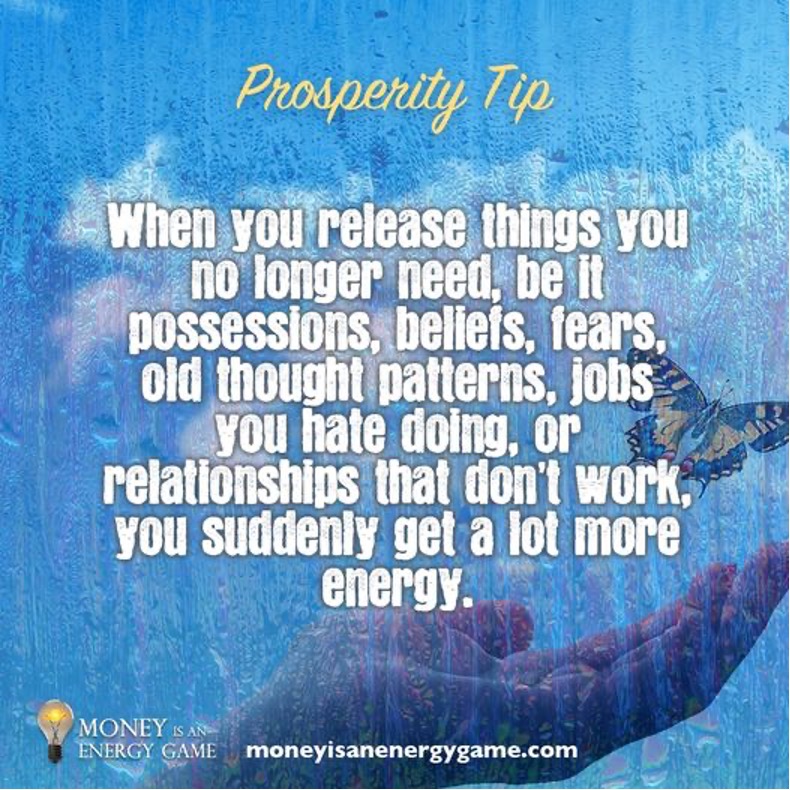 With Mercury Retrograde during June, it's a favorable time to release everything that no longer serves you. Is this too overwhelming? Start small and take baby steps. When you release anything, you create space for something new to come to you. Something new might be a physical item for your home, yard or workspace. It might also be a new opportunity, a reconnection with family and friends, a new interest or revival of a former interest … things that bring you joy and happiness. This in turn contributes to your overall well-being.
If you'd like to release money blocks, take advantage of our June sale on hard copies of Money Is an Energy Game! Enjoy a 30% discount on hard copy purchases from May 25th though June 21st. When you purchase the book you also have access to a FREE Emotional Freedom and Healing Release process to let go of nonbeneficial beliefs you might be holding about money. This is like getting the book for free.
Also, Madeline Gerwick and I have been doing a series of interviews to introduce the public to Money Is an Energy Game. Many of the interviews will be available through YouTube. Go onto YouTube and search "Money Is an Energy Game." Some that are being recorded now will air in November, Decemer and later. There's a long lead time for some programs.
Here are links to three recent interviews:
The Positive Head Podcast with host Brandon Beechum
CharVision with host Char Margolis
The Business Showcase, Going Solo Network with Cece Shatz
Each host has a unique style and we've been exploring different aspects of the book as we go along. We're scheduled to do many more interviews in the coming months.
We're posting Prosperity Tips on Facebook and Instagram. If you're on social media, follow Money Is an Energy Game if you'd like to stay in the loop. When you're on Instagram, also follow Feng Shui Connections for a photo of the day, with a feng shui focus.
If you've read the book, we'd love your review! You can place it directly on Amazon (scroll to the bottom of the page) or send it to Peg via email. Thank you!