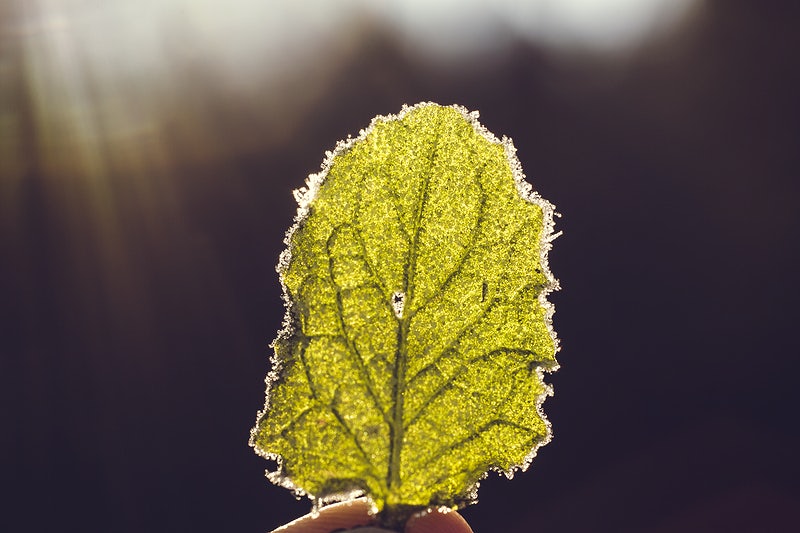 September 2: Full Moon
September 9: Mars Retrograde through November 13th
September 17: New Moon: A Time to Nurture Your Self
August Recap: Connect with your Inner Child
The August 18th new moon correlated with the Children and Joy gua, the right-center of your home, every room in your home, your land, and your workspace. The energy of this area relates to your inner child and your creativity. It's about enjoying life to the fullest. I hope you took some time to do so during August.
The energy of this area also relates to the future and your later years, as well as children around the age of 18, moving into the adult world. You can help young adults find their voice by activating this area. From a health perspective, the Children and Joy gua is linked to your mouth, teeth, throat, and lungs.
If you energized your Children and Joy gua prior to the August 18th new moon, tune in and pay attention to what unfolds as things come to light with the September 2nd full moon.
Click here if you'd like to review the August recommendations: https://fengshuiconnections.com/august-2020-feng-shui-forecast
September 17 New Moon: A Focus on Overall Well-Being
The September 17th new moon in Virgo correlates with the Center of your space. The energy of this area is all about your health and well-being. The quality of the energy in the Center permeates throughout your entire house (or related room, workspace, etc.), so it's in your best interest to keep the center of your space in top-notch condition.
A key concept of feng shui is that your home is a mirror of yourself. It reflects your inner energy, and those living in your home. Since our extended time at home is likely to continue for a bit, this is a good time to contemplate the energy within your space and consider what's being reflected back. Here are some questions to consider:
As you view your home, what comes to mind?
Do you like your space and do you enjoy living there?
Is there anything you'd like to change? If so, what and why?
Is everything in good working order … how about your windows, plumbing and electric?
Do the colors please you?
Is your home clean and well organized? Does everything have a "home?"
Do you have enough storage?
Are you storing items that you no longer need, want, or even care about?
How about paper management? Do you have excess files and piles, books, magazines, correspondence, etc.?
If you could change one thing about your home, what would it be?
The Center of Your Space Relates to Earth Energy
The Center of your space correlates with Earth energy in the Five Element system. Earth is a unifying element. When in balance, Earth is supportive, nurturing and comforting. It's reassuring. Think "Mother Earth." You can use your home to provide a solid foundation in your life, providing stability in this chaotic world and a feeling of being grounded every day.
Key Earth qualities include:
Nurture
Comfort
Stability
Support
Feeling grounded
Having a solid foundation
Unification
When Earth is deficient, you might have concerns about survival or feel that you lack a support system. You might also be emotionally and spiritually closed or cutoff.
When Earth energies are in excess, you might experience or display muddled thinking, have constant worry, or feel stifled or smothered. You or others in your space might be overprotective, feeling that you can never do enough to please others.
Earth prefers balance and harmony over conflict. Imbalances can result in stomach and spleen disharmony. In addition to the Center of your space, Earth-type rooms are sitting rooms, bedrooms and porches.
Steps to Take This Month
Easy steps to take this month, prior to the September 17th new moon, are to:
Thoroughly dust and vacuum the Center of your home. I did this while preparing for this newsletter. I removed dust that was hovering in low places such as corners, under furniture, and the lower rungs of chairs.
Wash the glass in your picture frames. I also did this. The glass on our photos is sparkling again. Doing this provided an instant lift, even though they looked fine before I washed them.
Clean your lamps and lamp shades. I did too. It provides another instant lift to your space.
Clear away clutter. This might be old magazines or newspapers, books that are piling up, counters or tabletops that are magnets for various items. Thin out the less than obvious clutter that is tucked away and consuming space too. This includes items in cabinets, drawers, closets and bookshelves. A little goes a long way. You can make great progress in short spurts of 5 – 10 minutes each day. There's no need for marathon sessions that deplete your energy.
Make a list of everything that needs repair. If you can complete easy repairs, do so. For larger ones that you might not be in a position to do right away, set an intention that they get done easily! If money is a worry, let it go. Focus on the end result instead. Doing so will facilitate the process.
Add something uplifting in your space. I added a vase of colorful, fresh flowers. This is another instant "chi" lift.
Actions to Take at the New and Full Moons
New moons are the time to set your intention. Full moons are the time to observe what is shifting and beginning to happen. Work with your space prior to the new moon by cleaning and activating it. On the day of the new moon (Thursday, September 17th), do a meditation to set your intention and visualize the end result. Give thanks that it's happening.
Two weeks later, at the full moon (Thursday, October 1), take some time to tune in and reflect on the past two weeks. What's shifting? What are you noticing? Depending on your intentions and circumstances, a shift might be about a repeat message coming to you. New contacts and/or information might have come your way. Perhaps you had an insight about how to approach a situation? Or a solution or answer might have been delivered to you directly. Answers also come in the form of gifts and totally unexpected ways. Be open to the unexpected. Be delighted when solutions emerge.
This month, go easy on yourself. Stay away from what's not happening in your life. This includes self talk and stories and annecdotes you share with others. This creates more of what's not happening and you get into a spin that's a challenge to get out of. Instead, switch your focus toward what you really want to happen, from a posiitve perspective, and take inspired action towards your goals.
I'd be delighted if you share some of the changes you make and what you notice as a result. Send your update to me at peg@fengshuiconnections.com.
Mars Retrograde
The planet Mars will be retrograde from September 9th through November 13th. This happens every two years for ten to twelve weeks. It's a time meant to reassess things and to do strategic planning. It's not a time to begin new projects. This is an excellent time to do research to see what's needed for whatever you'd like to do. Give some thought to your future direction. What motivates you and makes you happiest? Take time from now thorugh mid-November to reflect on what you want for the next two years and put a plan in place to bring it into your life.
Note that anger is common during this cycle. If you're feeling angry, step back and reflect on the root cause. Do a meditation to reduce your anxiety and calm yourself. New solutions might come to you as you do.
From feng shui perspective, Mars represents Fire energy. It's transformative. "Fire" rooms are your living room, family room and kitchen. Fire energy also relates to your heart and small intestine. When Fire is in balance, you feel alive, motivated, optimistic, connected and compassionate. When Fire energy is deficient, you're likely to feel cold, clammy, doubtful, shy, dull and heavy-hearted. In excess, Fire fears separation and isolation. You might feel a lost sense of self or that you can't get enough pleasure or stimulation. You're always looking for more.
Balance and harmony are key to a happy, healthy and prosperous environment and life. Do what you can each day to bring yourself and your environment into a position where you can experience the best that life has to offer.
Some Recent Testimonials
I love hearing from you! One of my clients wrote to me this month about how an Emotional Freedom & Healing session we did helped her overcome fear about an upcoming surgery.
You helped me overcome fear and family issues. You were SO helpful while working with me way back in 2015 to overcome my fear of spinal surgery. Not only did you succeed in that, but you also helped to overcome some family issues that I didn't even know were there! You rock!!! … BH, NYC, USA
Another wrote to me about feng shui, coaching and energy clearings.
"I've had the pleasure of knowing Peg personally and professionally, for many years. What stands out about her is that she really listens, and cares. I always receive very positive energy after speaking with Peg about her feng shui techniques and hearing about how she helped others with her coaching skills as well through the entire process.
When I first met Peg, I was fascinated. I was ready to see how it could impact my stagnant life. She came to my house with all the new updates, also consultations over the phone. Peg is extremely professional; she listened to all my concerns & dilemmas. Within a couple of days of making the bagua adjustments for my house and setting my intentions (that were well planned out), I started seeing results.
Working with energy myself as a Professional Psychic Medium and Energy worker, it's important not only for myself, but my home and family energy must be balanced. Peg's patience and understanding, with her knowledge of feng shui and coaching goes beyond what you think is possible. Your body, brain, and home need adjustments regularly. I highly recommend her in your personnel and professional life.
I use Peg every season, for personal goals, professional goals and creating balance with positivity. I truly cannot give a higher recommendation to anyone else, whether you are trying to manifest and shift energy, move into a new home or office, or just feel comfortable with excitement for the future with results. She is truly amazing and is also a co-author of Money Is an Energy Game, which won a 2020 Gold COVR Award (Coalition of Visionary Resources).
I'm really excited! I want to thank you for all your help. I believe the feng shui practice and blessings you did for me have started to take effect. I'm so excited about what else will come my way in the future! Thanks again, Peg. I genuinely appreciate your talent and good heart!
It is with gratitude that I thank Peg for taking care of me and for being my feng shui consultant, friend, coach, and expert. I recommend Peg's services wholeheartedly!"
Spiritual Psychic Medium, Lana Louise https://www.lanalouisedesigns.com/