I've been working with David Hawkins Map of Consciousness for about 15 years. It's a ranking of emotions from low to high, that he determined using kinesiology. In this list, negative emotions emit low energy, whereas emotions such as love, joy and bliss, emit much higher levels. Trust is the neutral point.
Recently I learned about FLFE or Focused Life Force Energy, or "Fluffy" for short. This is a high energy wave that is calibrated at the energy of Love, on Hawkins Map of Consciousness.
Since signing up for FLFE I've noticed that I am getting a lot accomplished! I'm also getting more done in less time. My backlogged list of projects is clearing up and things are moving along very easily. One day my husband mentioned that he solved a work problem that no one else in the company could figure out, on the second day. The answer just popped into his head. I said maybe the FLFE wave helped. He said, "it took two days." I replied that it "only" took two days. Who knows, maybe it would have taken a lot longer before he saw the solution.
Everyone can get a free 15-day trial for your home and phone (or another object) … just not simultaneously. I did my home first, subscribed and later tried it on my phone, and subscribed. Now I can carry a good energy wave where ever I go.
I encourage you to check it out and sign up for a free trial!
Here's a link to sign up for a FREE 15-day trial
Let me know if you try it out. I'm interested in what you might discover.
---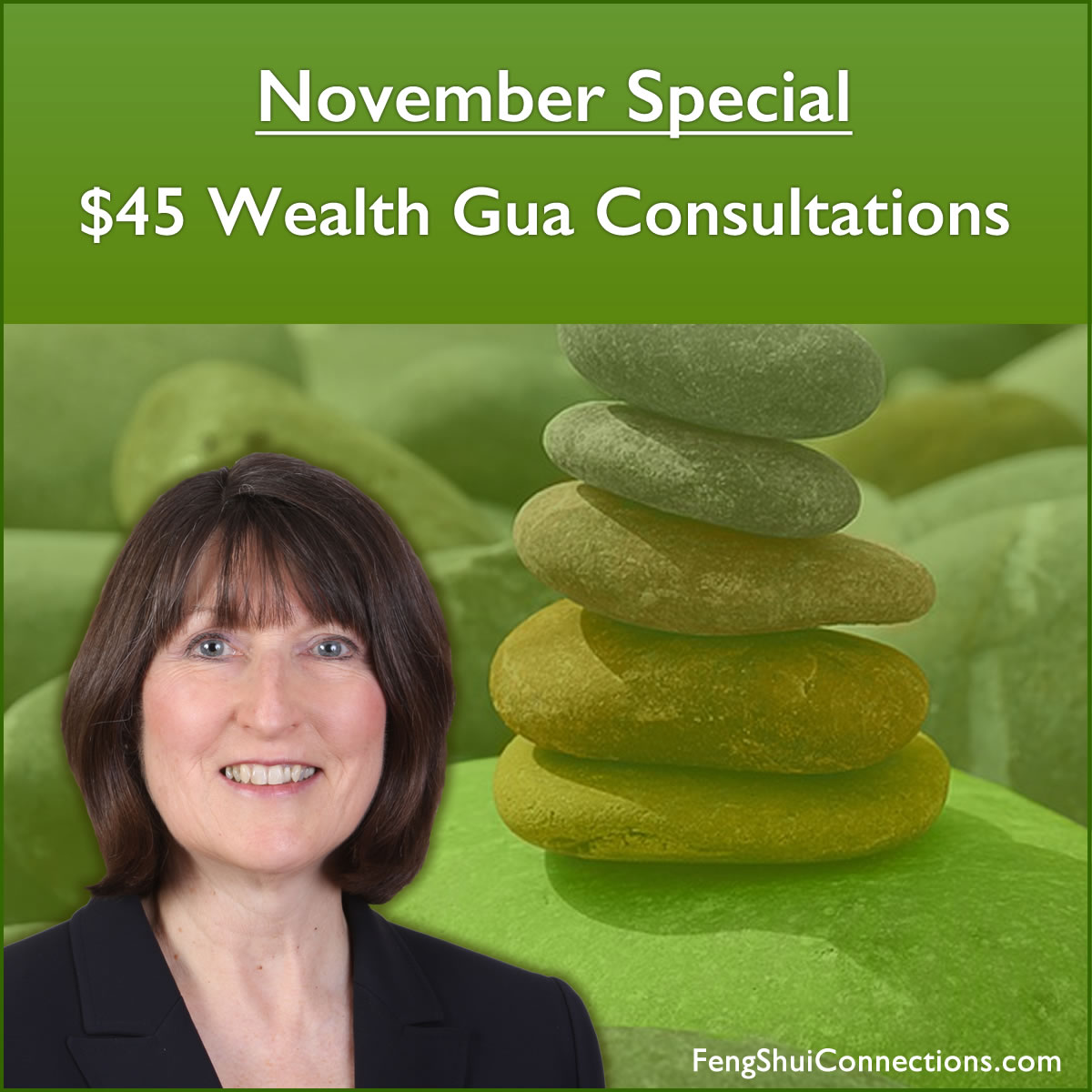 If you'd like help identifying how to revitalize your Wealth gua or any Wealth corner, contact me. During November I'm offering 20-minute Wealth Gua consultations via telephone, WhatsApp or Zoom for $45.00.  You can help maximize our time together by sending a floorplan and/or photo of the area or areas you'd like to assess. If you fill out the audit worksheet, send it along and I'll help you make sense of it. You'll get at least three practical suggestions. To schedule an appointment, contact Peg at peg@fengshuiconnections.com).
Cost: $45.00 for 20 minutes.  Longer sessions will be prorated.
Let me know if you try it out. I'm interested in what you might discover!