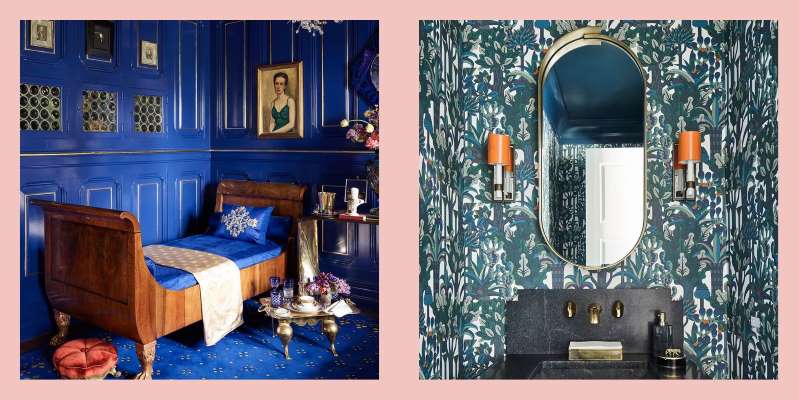 The 2020 design trends are about bringing more color and comfort into your environment. Gone are cold, stark spaces. Replace them with bold colors, comfortable furniture, fun and artsy designs, high quality fabrics. Seek to balance modern and traditional with clean, comfortable looks. Also, reclaim and use wasted space.
What's in?
Warm colors, earth tones, boldly painted doors

Lots of curves, clean, comfortable looks, European-inspired design details

Chunky, organic shapes, classic interiors, round-edged furniture

A balance of modern with traditional design

Fun and playful designs, rooms painted one color

Bold patterns and high contrast

Reclaimed wasted space and multi-functional spaces

High quality, performance fabrics and bedding

Quartz countertops (for the durability and ease of maintenance),

Fresh plants, biophilic design (https://fengshuiconnections.com/biophilic-design-and-feng-shui-have-a-similar-focus )

Low maintenance, terrazzo flooring and faux marble
What's out?
Industrial design, cold environments

Designed-look perfection

All white paint and trim, all white kitchen

Cool tones, pale monochromatic colors

Accent walls

Open shelving in the kitchen

Granite countertops, over the range microwaves, subway tiles

Formal separation of spaces (formal dining room, rarely used guest rooms)

Concrete flooring, real marble, arches

Metal framed furniture

Mirrored, glitzy furniture, faux plants, mosaics
From a feng shui perspective, remember to keep four fundamental principles in mind:
Live with what you love … regardless of what designers may tell you.

Make sure everything is safe and comfortable … always.

Put your heart and soul into your space … be creative.

Give everything a home … let go of clutter and take advantage of storage spaces.
Read more about the 2020 here: https://bit.ly/2RNHMTe