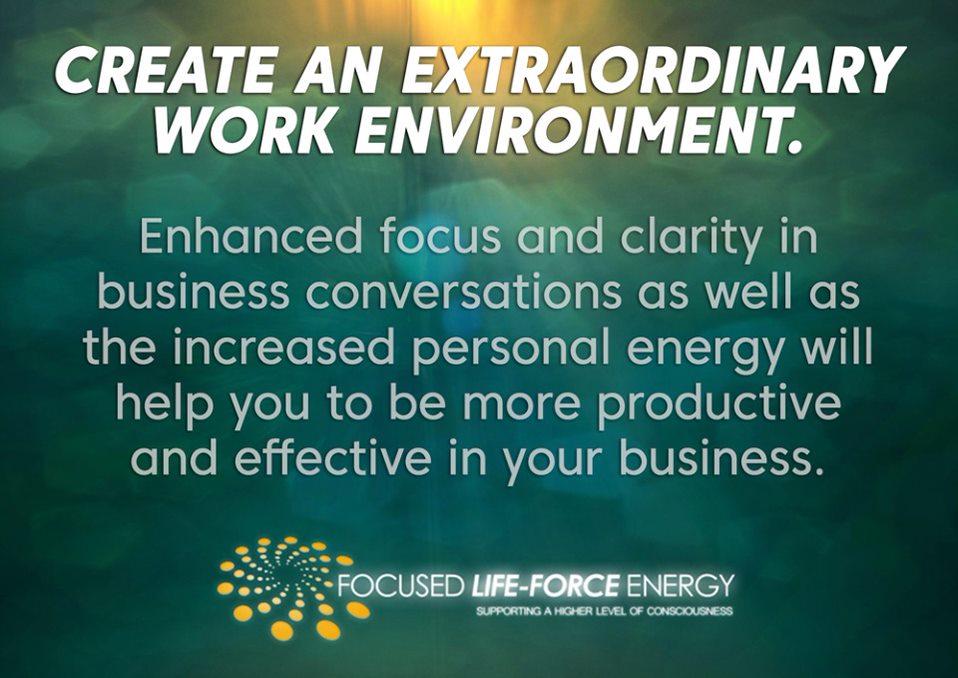 A focus on your Career and Life Path is the primary theme for this month and Focused Life Force Energy (FLFE) is a service that can help you achieve your goal!
FLFE raises the consciousness of your environment. When consciousness is high, you're apt to be more in tune with your intuition, you're likely to take a more optimistic view of things, your resilience is strong, and life moves along relatively easily. When problems occur, they are solved with minimal effort. More helpful people and resources may simply show up too.
In a high consciousness field, your body is healthier and stronger. You're likely to make better food choices, have healthy habits, and experience less stress and deeper sleep. You might also find that you're more creative and more intuitive.
All of this helps you with your work. If you work from home, both your health and your work can benefit! You are likely to be more focused, have greater clarity, and more energy, all of which support better business outcomes.
As a FLFE Referral Partner, I encourage you to explore the many webinars to learn more about a variety of topics that FLFE supports. I particularly like the magnetizing process. I've been using this method long before I became familiar with FLFE. It works.
If you're a subscriber, remember to use the daily boost. You'll find it at the bottom of your "My Properties" page in your customer portal. I use my half hour for the most important activities I have each day. The boost helps them to go more smoothly.
If you're not a current subscriber, I encourage you to try FLFE for 15 days for free. You can actually get 30 days free … 15 days for your home and another 15 days for your phone, all without submitting any payment information. It really is free. Check it out.