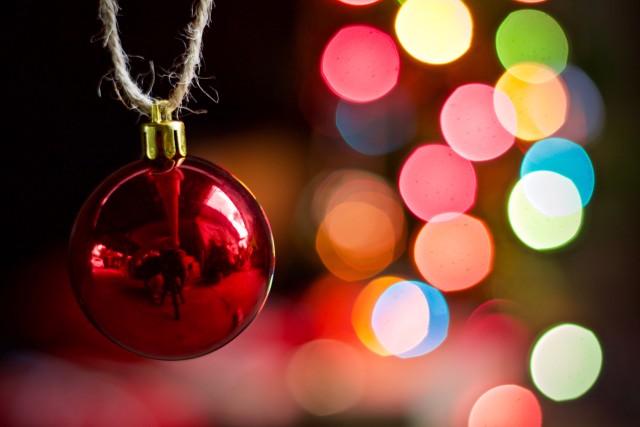 November 26: New Moon … Focus on the Knowledge Gua
December 12: Full Moon … Check in with Knowledge Gua Intentions
December 21: Winter Solstice
December 26: New Moon and Solar Eclipse … Fame Gua
November Recap: Focus on the Knowledge Gua
The November 26th new moon correlated with the Knowledge gua, the front-left corner of your spaces. The Knowledge gua is about deep, inner wisdom, tapping into your intuition and knowing the right thing to do. If you activated this gua, took inspired action, and/or set intentions with the new moon, tune into the December 12th full moon to look for signs that your intentions have taken root.
Each new moon is a time to plant the seeds of intention. The full moon, two weeks later, is a time to notice how your intention is coming to light and is beginning to emerge.
Read more about the Knowledge Gua from the November newsletter: https://fengshuiconnections.com/november-feng-shui-forecast-cultivate-prosperity-and-self-knowledge
December 25/26: New Moon in Capricorn … Focus on the Fame Gua
Late on December 25th we have a new moon and solar eclipse in Capricorn. If you're on the east coast of the USA, this occurs just after midnight on the 26th. For all other USA time zones, it unfolds between 9:00 pm and midnight on Christmas. Energetically, this new moon relates to the Fame gua. This is the center-back of your space … your home, every room in your home, your workspace and your land.
Capricorn is a serious sign. It provides an opportunity for you to go after what you want in life and to put the processes and structures in place to support your vision and goals. This might seem overwhelming, particularly during the holidays. You can lay the groundwork for this the entire month of December, as you prepare for the holidays and festivities. By planning ahead, you can sort things into a series of smaller tasks and take worthwhile action before Christmas. Then on Christmas, do a meditation and give your vision a boost.
The Fame gua is about visibility and integrity. If you'd like to:
be more well known,
shine a light on yourself or your career,
be more clear about your goals,
use your resources well,
create more structure to support your efforts,
better manage your responsibilities or
develop a more solid foundation,
December is the month to act. Fortunately, many holiday traditions can provide a boost to this initiative and can make your process easier.
The Fame gua is governed by Fire energy in the Five element system. Fire energy is strengthened by Wood and depleted by Earth, Metal and Water energy. A Christmas tree is a wonderful enhancement for Fame. The Wood energy of the tree and its triangular shape (Fire) strengthen the Fire energy of Fame. Christmas trees are further enhanced by twinkling lights and an array of glittering ornaments. As you prepare for the holidays, envision your goals and dreams happening.
Fire energy is represented by:
Fire and flames
Red, burgundy and the red palette
Lights, sunlight, candles
Triangles, pyramids, diamond and cone shapes
People and animals
Electronics and electrical items
Wood energy is represented by:
Fresh plants and trees
Fresh flowers
Green and blue
Vertical stripes and tall columns
A lot of holiday décor strengthens the Fire element. In addition to Christmas trees and holiday lights, consider how candles, stars, diamond shapes, shiny and glittery ornaments and objects, poinsettia plants, Christmas Cactuses, to name a few, also do double duty as they enhance your home and support your intentions.
Heart or Eye Problems? Adjust your Fame Gua
From a health perspective, the Fame gua influences your heart network as well as your eyes and vision. If you have health issues related to these areas, check the Fame gua, the center-back of all of your spaces … your house, every room in your house, your workspace and your land. Look for stagnant energy or things that might be out of balance, such as clutter, plumbing or electrical problems, windows not functioning properly, anything that needs repair, energetic imbalances, etc.
A good rule of thumb is to assess how the space feels. If it feels great, chances are it's in balance. If things catch your attention, make some adjustments. If you're not sure, take a picture of the space and study it. Often, you can see patterns in photos that you don't see in person. This is because you can be blind to things that you've been seeing for thirty days or more. You look at the space but your eyes gloss over what's there.
Write Down Your Intention
Being clear about what you want, writing it down and then energizing that intention as you decorate your home will plant the seeds for December's Capricorn new moon.
Here are some tips to activate your Fame gua this month:
Write down your intentions and place them in a red envelope in your Fame gua
Have fun decorating with red and green
Put up a Christmas tree
Incorporate fresh, seasonal flowers and plants into your space
Display a fresh poinsettia
Hang holiday lights
Hang or display glittery objects
Light a candle
You don't have to celebrate Christmas to take advantage of the many ways to activate your Fame gua his month. Simply adding some white or colored lights and/or consciously placing healthy, fresh plants will go a long way toward enhancing the Wood and Fire energy in your home or workspace. You can also activate your space by ringing a bell or playing beautiful music.
Check-in at the Full Moon
The full moon (and lunar eclipse) check-in that aligns with your Fame gua adjustments is January 10th. This is the time to revisit the objectives you set during the December new moon and notice how things have shifted for you. I'll include a reminder about this in the January newsletter.
If you'd like some ideas and suggestions of ways to adjust your Fame gua, contact Peg peg@fengshuiconnections.com.
December 25/26 Solar Eclipse
Eclipses are periods of major events or changes. They come in pairs and happen six months apart. Solar eclipses occur at the new moon (new beginnings) and lunar eclipses happen at the full moon (completions and endings). If an eclipse falls within three degrees of an important planet or aspect in your astrological chart, the eclipse can an impact you.
The December 25/26, 2019 solar eclipse occurs at 4 degrees Capricorn, 7 minutes. Thus, if you have planets or sensitive points between 1 and 7 degrees of Capricorn, in your chart, the December eclipse will likely impact you. Energetically, this eclipse relates to sudden ending of relationships or associations, which can lead to transformation (whether you want it or not).
Be aware that eclipse events can occur 30 days before or after an eclipse. Thus, from Thanksgiving through late January.