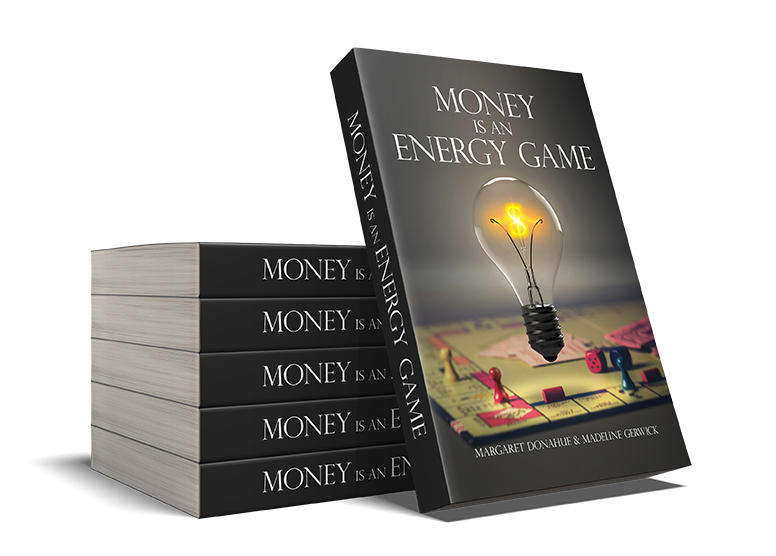 Madeline Gerwick and I released our e-book, Money Is an Energy Game on December 15th. Within a day is was the #1 seller in the category of Money and Money Policy in the Kindle store and in the top 20 in Money and Monetary Policy books! It was also in the top 100 Motivational and Self-Help books. Check it out if you haven't done so already. You can read a preview for free on Amazon.
We expect it to be available in print sometime during 2020. Since print books take a bit longer, we decided to get it to you sooner as an e-book.
This book is the result of many years of collaboration, observing patterns, and studying the science behind how to make things happen for yourself. It includes over 100 tools and techniques you can draw from to help you master the Game of Money.
What's the reason why some people have an easy time attracting money and prosperity and others don't? It's your energy!
This book is for you if . . .
you'd like to have more money
you'd like to release your fears and anxieties about money
you'd like easy ways to attract and grow more money
you'd like to have the confidence and money to pursue your dreams
you'd like money to be fun and enjoyable
you're ready to understand how your energy is directly tied to your prosperity
This book teaches you the ins and outs of how to generate higher levels of prosperity in any form. You'll learn how to attract funds quickly and easily, create a more prosperous business, and enjoy a higher quality of life.
Read this book to discover and use the secrets between money and energy. You can play the game and win at the game of money!
After you read the book, we'd be delighted if you place a review for it on Amazon. This will help others who are also considering it.