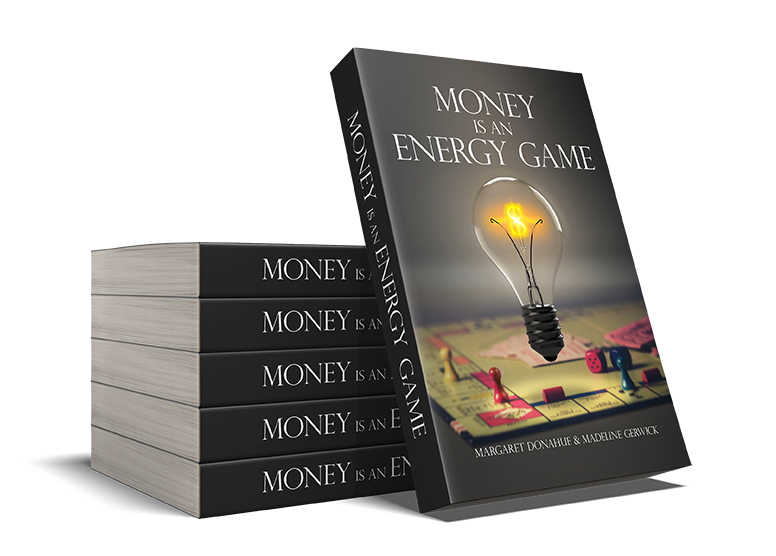 Have you read the new e-book I co-authored with Madeline Gerwick? If so, thank you! Madeline and I would be honored if you go to amazon.com and place a review. This will help others who would like to like to know more about how this book can help them. https://www.amazon.com/dp/B082Q6S344.
Also, be sure to go to the book website, www.moneyisanenergygame.com, and tell us about at least three ways you've used the tools we present in the book, for a free gift.
Here's a review that Maria Shaw, the French Quarter Medium, shared with us:
Love this book! It covers everything you need to know to get started on a path to prosperity. Eye opening with wonderful, insightful information I can put to use immediately. These authors covered it all! I feel excited, armed and ready to attract money and prosperity now. Thank you for sharing your knowledge in this book. Everyone, rich or poor, just getting by or doing well, needs to read it.
Maria Shaw, New Orleans LA
Check out Maria's services at www.mariashaw.com. In particular, I find her newsletter very informative.
We're working on the print version of this book and expect to have copiers within the next few months.
If you haven't read this book, it's for you, if . . .
you'd like to have more money
you'd like to release your fears and anxieties about money
you'd like easy ways to attract and grow more money
you'd like to have the confidence and money to pursue your dreams
you'd like money to be fun and enjoyable
you're ready to understand how your energy is directly tied to your prosperity
Money Is an Energy Game teaches you the ins and outs of how to generate higher levels of prosperity in any form. You'll learn how to attract funds quickly and easily, create a more prosperous business, and enjoy a higher quality of life. Read this book to discover and use the secrets between money and energy. You can play the game and win at the game of money! You can read a preview for free on Amazon https://www.amazon.com/dp/B082Q6S344.