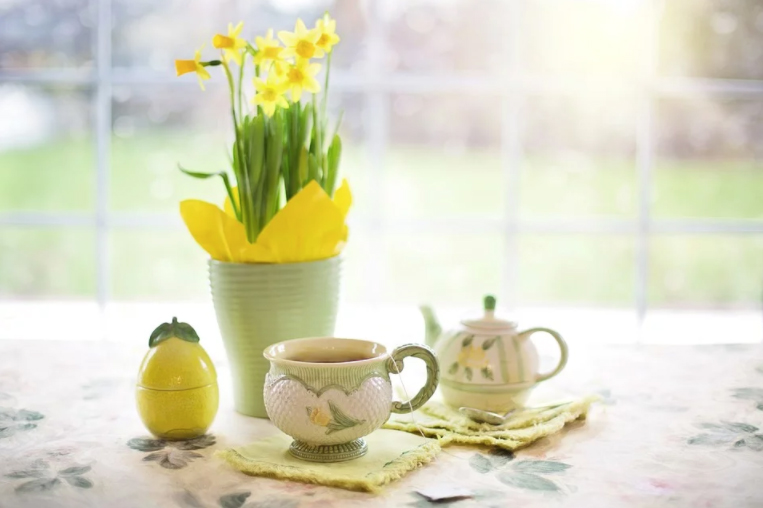 If you're like many people, you're probably feeling unsettled as you adjust to the sudden changes that we're all going through. This is a time to take exceptional care of yourself and those close to you, first. As you do this, you'll be in a stronger position to assist others. You might find that a daily schedule and limiting how long you watch or listen to the news will keep your mind off the outer chaos.
It's particularly important to eat a nutritious diet to keep your immune system strong. Doing so can help you ward off illness. Take care while you shop and be aware of everything you touch. Disposable gloves will help prevent direct exposure of tainted food and surfaces. When you arrive home, be sure to wash your hands well and wash your fruits and vegetables before eating.
Spending time indoors and being physically apart, does not mean that you have to socially isolate yourself. Find new ways of connecting. Chat on the phone, do a video call, send an ecard or email (to minimize physical mail). As the weather warms up, it'll be easier to spend time with people outdoors, while also maintaining a healthy physical distance.
Enhance Your Home
What's the condition of your home? Since you're most likely spending extended indoors, more things might be calling your attention. I recommend that you write them down and prioritize them. Do the things that you're able to now and address the other issues at a later date. Hold off bringing in maintenance people for now.
From a health perspective, the center of your home, the front entrance and hallways are most important. Keep these areas as clutter-free and as spacious as possible. The energy of the center permeates throughout your entire home. This is a time to spread good chi around. If the Center of your home is in good shape, hang a 50 mm round faceted crystal from a red string (cut to an increment of 9 inches, such as 9, 18, 36, etc.) in the Center of your home, to circulate good chi. Don't do this if the Center of your home is cluttered or chaotic, as that's what you'll spread around.
Your front door represents how chi comes to you. It also influences your respiratory system. Clear all obstructions from your front, side and back entrances. To the extent you can, make your main entrance inviting. Eliminate winter debris and enliven your entrance for the spring. Hang a windchime for a quick fix. It will help attract good chi to your door. As the weather warms up, plants and flowers will also do wonders. I recently brightened my front door with a forsythia wreath. I glued silk forsythia stems to a grapevine wreath. It was fast to make, and I smile every time I see it.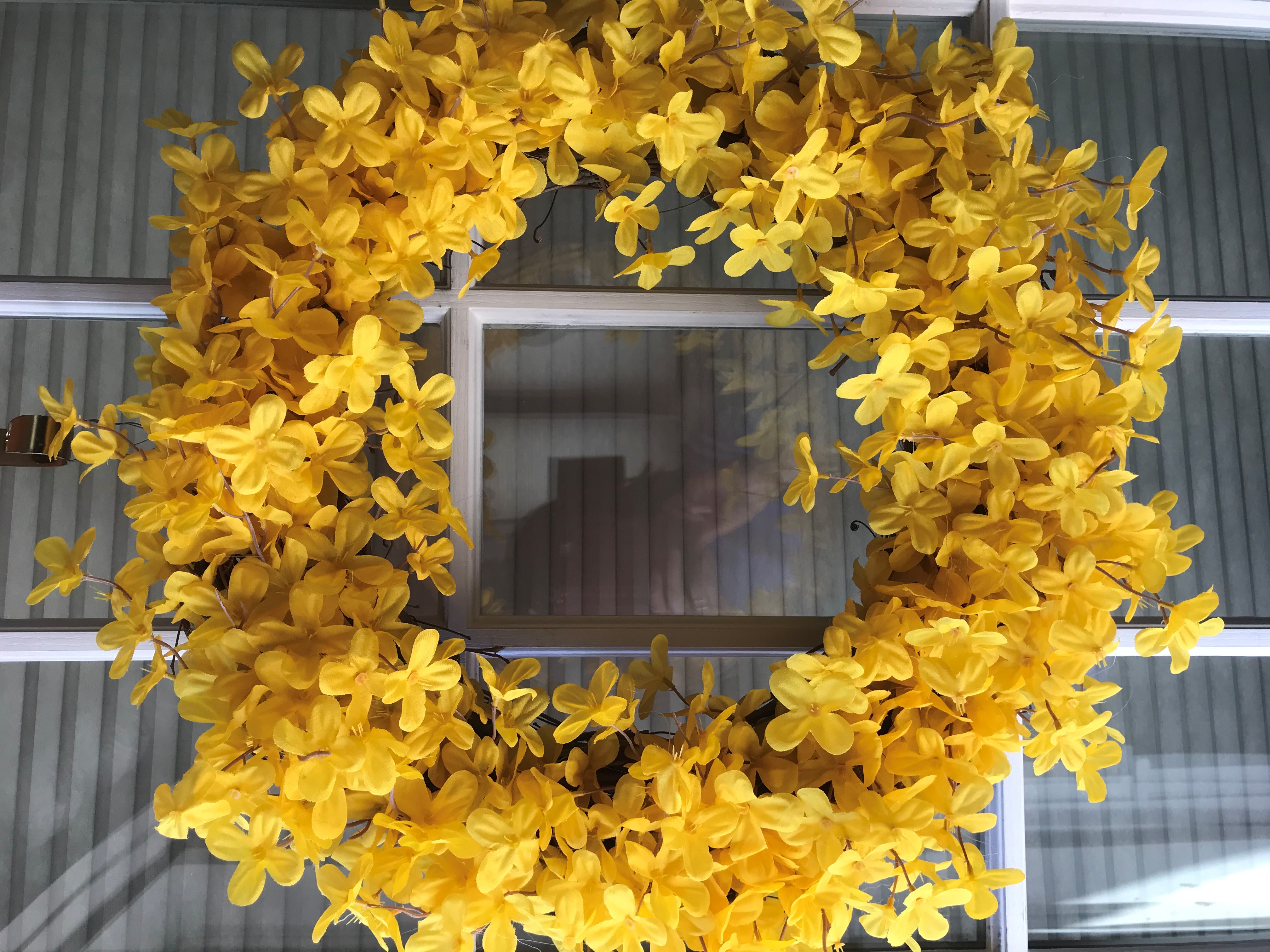 Hallways are another important area. They represent your respiratory system and how your chi flows through your body. Remove clutter and obstructions from your hallways. If your hallways are narrow, hang a mirror or a piece of art to provide depth and help them to appear wider.
Eliminate Clutter
One of the most important actions you can take now is to eliminate clutter. Clutter blocks chi. It obstructs forward movement. With extra time at home, thin your space of things you no longer love or need. To develop a sense of accomplishment, start small and do the easy areas first. This will help you to gain momentum as well as a feeling of satisfaction. If you tackle the biggest problem area first, you're likely to get bogged down and then give up. Chances are high that you'll remain stuck.
Check for Plumbing Leaks
Do you have plumbing leaks? They also correlate with a drain on health and wealth. Repair the leak(s) if you can. Otherwise, add this to your maintenance list and make it a priority once you're able to get some help.
Get Exercise
Daily exercise is also very important at this time. If you can get outside and move around, even for brief periods, do so. I've been going for a 4 mile walk on the days the weather cooperates. This is helping to replace my gym routine. Inside, do some yoga, chi gong, tai chi, weight lifting, calisthenics, etc. You'll find many routines on the web. I'm sure you'll find one to your liking that also works in your space, if you look around.
Sound healing is also effective. Here's a link that does a great job of teaching The Six Healing Sounds Meditation https://theconsciouslife.com/six-healing-sounds.htm. If you are well, practice this for 27 consecutive days to help stay well. If you're sick, practice 9x daily for 27 consecutive days.
Here's are nine ways to strengthen your chi and Improve your health, while confined:
Eat as healthy as you can. Vary color, texture and taste.
Get some movement or exercise daily. Yoga, tai chi, chi gong are great indoors.
Clear clutter. Do a bit every day. It adds up.
Calm your mind. Meditate. Visualize a strong, healthy body and easy breathing.
Chat with your family and friends.
Read a good book. When you finish, read another.
Watch a favorite movie that lifts your spirits or makes you laugh.
Do puzzles … jigsaw and crossword … to exercise your mind.
Do a creative project … cooking, painting, knitting, felting, quilting and more.
Here are nine ways you can strengthen the chi of your home:
Open a window to bring in fresh air. Be mindful of where it's coming from. Avoid contaminated sources.
Clear clutter. This is essential, on many levels. Clutter blocks chi and holds you back.
Spring clean. Wash windows, clean closets, vacuum corners, under beds, etc.
Sweep and refresh your front entrance. Liven it up for spring.
Hang a windchime at your entrance.
Make sure that hallways are clear of all obstacles.
Hang a round faceted crystal from the center of your home.
Clean your stove, inside and out. Underneath as well.
Play uplifting music. It raises the vibration.
Holistic Healing Tools and Products
One of my favorite resources for holistic healing and alternative energy tools, is The Way to Balance, in Amesbury, MA. Check it out online: https://www.thewaytobalance.com/. You can order online or by phone. Note that the phone is currently forwarded to staff members, so it may appear as if you've reached the wrong number. Leave a message and they'll call you back. They'll mail products to you. Recently I received the Rings of Oden formation to strengthen your immune system to avoid (or fight) COVID-19, a replenishment of healing oils and other items.