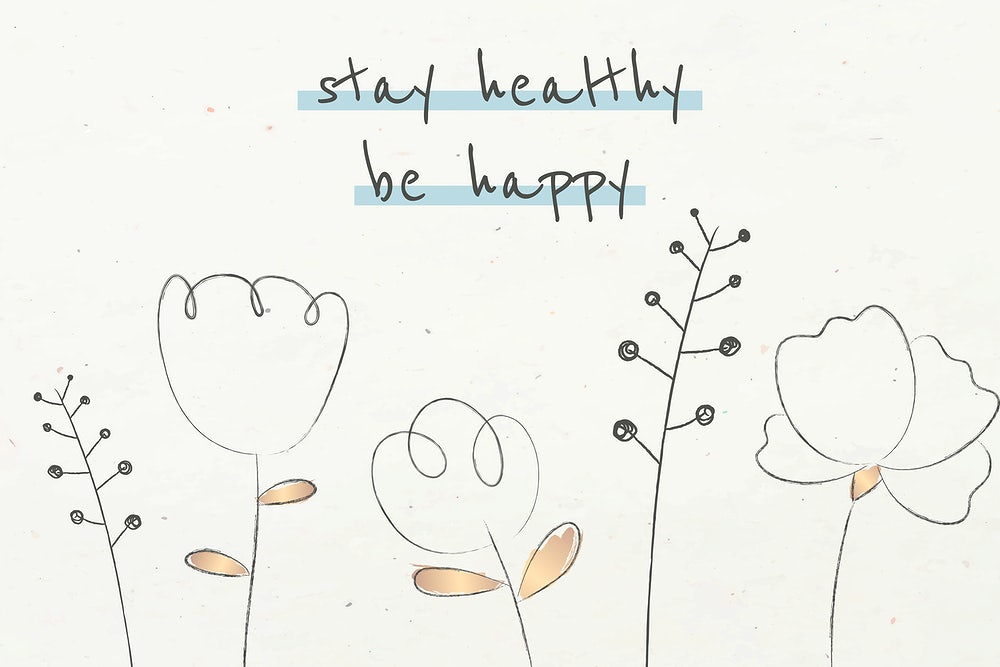 Energy is at the heart of everything, including your health, well-being, and prosperity. Autumn is an ideal time to tune into yourself and take an Energy Inventory, note your patterns, and to put a plan in place to strengthen yourself from the inside out, one step at a time.
Fall is a more yin time of year. Yin energy has been quietly gaining momentum since the summer solstice. Following the September 22nd Autumn Equinox, each night will be longer than each day, until the Winter Solstice on December 21st. Rather than push out, retreat, look inward, and shift yourself from the inside out. As I often say, the "work" is always on oneself. The people in your life show you the way, as they provide ample opportunities for self-growth and development.
In our book, Money Is an Energy Game, Madeline Gerwick and I present a six-week program that we call: "Take an Energy Inventory for Prosperity." We recommend that you take one week for each category and note your patterns for:
Sleep
Food
Exercise
Feelings
Thoughts
Spiritual Awareness
Improve Your Sleep
Although you can do the program in any order, we recommend beginning with sleep because it has such a profound influence on your overall well-being. There's a strong correlation between quality sleep and overall well-being. When you're tired or worn down, your energy is low, and well-being and prosperity run away from you.
It's easy to get sick or have an accident.
You make more mistakes.
Your performance suffers and you miss opportunities.
Appliances or electronics break down.
Unexpected expenses show up.
To begin, read Chapter 11 in our book or print this worksheet and track your sleep patterns for the next seven nights. At the end of the week, note the patterns that you'd like to change.
Strengthen Your Chi via Food and Nutrition
Tracking your food and beverage intake can be an eye-opener when you correlate it to how you feel. There's no calorie counting or restrictions. All you do is note what you eat and drink over seven days and note how you feel at various intervals. This helps you to tune into how the food and drinks you're consuming directly impact your energy. Some foods boost your energy while others tire you out. When your energy is sluggish, your performance is reduced, and you push well-being away.
During this week, also reflect on the quality of your food and how it was grown. I find that organic food from my local Farmer's Market has a much higher vitality than organic food in my supermarket. Grown closer to home, it's fresher and more sustainable. Less energy was used in its production (particularly transportation). In addition to strengthening your health, it also helps your local economy.
Food influences your body, mind, and spirit.
Notice when you feel more vibrant and alive after eating, vs. being tired.
Sluggishness results in fewer opportunities and higher expenses.
Some foods boost your brain power while others reduce it.
Notice which foods strengthen or block your intuition.
When you eat out, tune into the vitality or chi of your food. Does it feel vibrant?
Does your food contain toxins? These build up in your body and limit your well-being.
Print this worksheet to track your food intake for a week. At the end of the week, note the patterns that you'd like to change. You'll find more information in Chapter 12 of Money Is an Energy Game.
Exercise Pays Dividends!
Exercise increases your physical, mental, emotional. and spiritual energy, making it easier for well-being and prosperity to flow to you. When you feel great, you attract more positive experiences to yourself.
It's helpful to integrate movement and activities that you enjoy into your life rather than make exercise a dreaded activity that you "have" to do. The more joy you feel the greater the benefits. During the warmer months I love to kayak. I enjoy being on our lake and taking in the sights and sounds of nature. I also love to walk and hike. During the winter, I hike and snowshoe.
Recently a friend invited me to play tennis. After not picking up a tennis racket in over 40 years, I decided to go for it! I was surprised at how easy and fun it was. We practiced for a bit and then played a very respectable set. I'll do it again soon. Pickleball is another activity I'm planning to do. A combination of tennis, badminton, and ping pong, my daughter describes it as "human sized" ping pong. It's fun for all ages.
Exercise strengthens your balance, bones, and muscle tone.
Your oxygen levels increase, and your breathing improves.
You burn calories, which is usually welcome.
Your brain power improves, and solutions flow to you more easily.
Exercise lifts your mood … you're happier.
Print this worksheet to track your exercise and movement for a week. Read Chapter 13 of Money Is an Energy Game to learn more about the connection between exercise and health. At the end of the week, note the patterns that you'd like to change.
Your Mood Matters!
Feeling good attracts prosperity and well-being and feeling bad pushes it away. It's as simple as that. We all have ups and downs, and some days are easier than others. Understanding that the Universe is always responding to your vibration or the vibes you emit, it's easy for me to bounce back after a bad day. When I my emotions run low, I know it's best for me to go to bed early and get a good night's sleep. I'll wake up the following morning feeling much better and wondering how I felt the way I did.
Take a week and track your emotional patterns. Notice what's happening when you feel your best vs. when you don't feel so great.
Are you a glass half-full or half-empty person?
The more content you are, the more easily life flows for you.
The happier you are, you're likely to be healthier also.
Negative emotions push well-being away from you.
Resilience enables you to bounce back after things goes awry.
If you're stuck in a rut, there are many tools to help you.
Print this worksheet to track your feelings for a week. Read Chapter 14 of Money Is an Energy Game to learn more about the connection between your emotions and your well-being. At the end of the week, note the patterns that you'd like to change.
Your Thoughts and Words Matter!
This is a big topic. Thoughts really do create things. Monitoring your thoughts for a week provides you an opportunity to observe the connection between your thoughts and words, as the results, first-hand.
One of my favorite books is The Four Agreements, by Don Miguel Ruiz. He highlights four personal practices to avoid communication mix-ups, relationship problems, and more. The first agreement is to be impeccable with your word. To me, this means to be precise about what I say and to use kind, gentle language. There's no need for cruel, harsh, sarcastic, or bitter words. This also extends to the thoughts I think and it's one reason why I look for the best outcome in situations vs. defaulting to what's not working.
I encourage you to take a week and monitor your thoughts and words. See what you notice as a result.
Positive and happy thoughts extend to positive and happy experiences.
Negative stories drag you down.
Gossip pushes well-being away from you.
Positive conversations uplift your spirits.
Notice your default habits and patterns.
Practice telling a new story with an uplifting or positive outcome.
Print this worksheet to track your thoughts and language for a week. Read Chapter 15 of Money Is an Energy Game to learn more about the connection between your thoughts, language and more synchronous or prosperous situations flowing to you. At the end of the week, note the patterns that you'd like to change.
Tap into your True Power
It's often been said that we're spiritual beings living a human existence. I recommend that you take a week and reflect on the feminine and masculine aspects of spirituality. Feminine traits are allowing and trust, being, openness, mindfulness, and resilience. Masculine traits are right action, responsibility, leadership, and power. Each of us needs a blend of both. How are the feminine and masculine characteristics integrated into your life?
Are you kind and compassionate with yourself and others?
Do you easily forgive, or do you hold onto grudges?
Are you open to new possibilities, challenges, and opportunities?
Do you take time to meditate or contemplate?
Do your actions reflect your values?
Do your keep your commitments?
Do you accept others' rights to hold different beliefs?
These are some of the patterns you'll track during this week. It can be a fascinating process of self discovery as you connect your response to the world and those around you with specific outcomes. When you're aligned with your soul's intent, you have true power. You also have access to deep wisdom, clarity, and love. This in turn, strengthens your well-being and attracts more prosperity.
Print this worksheet to track your spiritual patterns for a week. Read Chapter 16 of Money Is an Energy Game to better understand how the connections among what you say, think, do, and feel are connected to your spirituality and well-being. At the end of the week, note the patterns that you'd like to change.
This program, Take an Energy Inventory for Prosperity, is also available as a series of six audio classes, in MP3 format, in the Polaris Business Guides online store. Check it out if you prefer an audio format.
Listen to interviews about Money Is an Energy Game. You might discover a new podcast host or hostess you'd like to tune into regularly. I particularly enjoyed my interview with medical intuitive, Catherine Carrigan.
For ongoing Prosperity Tips, follow "madelineandpegsmoneytips" on both Facebook and Instagram." When you're on Instagram, also follow Feng Shui Connections for periodic photos, with a feng shui focus or energy reflection.
If you've read the book, we'd love your review! You can place it directly on Amazon (scroll to the bottom of the page) or send it to Peg via email. Thank you!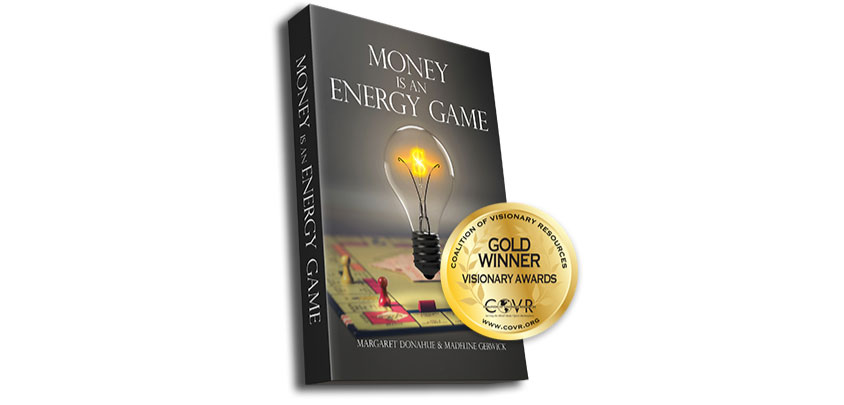 Here's what one reader had to say …
"Congratulations on the success of your book Money is an Energy Game. The things you and Madeline Gerwick discuss are so important to humankind that I believe the title could very well be "Life is an Energy Game." As I'm reading your book, I find that most of the principles in it are so similar to what I've learned in my 50 years of Nichiren Buddhist practice. We practitioners learn to overcome many obstacles, including money, health and relationships. I have created abundant wealth though this spirituality that includes the daily chant 'NAM MYOHO RENGE KYO.' You may learn more about this Buddhist practice at www. SGI-USA.org." Thomas Rebek, https://thomasrebek.com/ August 2021