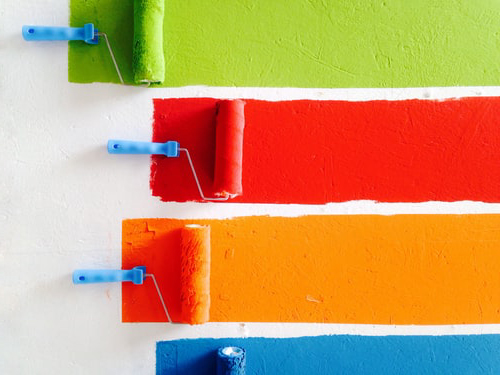 Kate Hamblett, a healthy home architect and hostess of the Healthy Home Design podcast, has a wonderful podcast about how to choose the best paint for your home renovation projects. This post it very timely. As we spend more and more time indoors, an increase in home renovation projects is underway.
When choosing the best paint for your project, choose paint with the least toxins and preferably, zero VOCs (volatile organic compounds). VOCs give paint its smell. VOCs are not good for your body or for the environment. It's not healthy to breathe these in and it's best to omit as much off-gassing as possible altogether.
Did you know that color increases the level of VOCs and that darker colors have higher levels of VOCs? Anti-fungal and anti-microbial agents also increase the level of chemicals in paint. Triclosan is one of the chemicals that's added. Triclosan is not good for you. It's been banned from soap but not from paint. Learn more about Triclosan from the Mayo clinic here: https://mayocl.in/3f2MuaK. Also, stay away from paint with formaldehyde releasing preservatives. These preservatives linger for years and cause a lot of harm to your health.
Look for paint with a Green Seal 11 certification (GS11). This certification ensures that the paint goes on well, that you get good coverage, and that the paint performs well over its lifetime. Benjamin Moore's Natura line is a GS 11 paint. Ecos paint and the Ecos Lullaby paint line do not have a green seal. However, Ecos is a reputable brand with a low level of toxins. AFM Safecoat is another brand to consider that is health conscious.
Listen to Kate's podcast here: https://www.balancedhomebalancedlife.com/020/ and make the best choice you can with your next painting project. The session runs about 20 minutes. It's well worth your time.