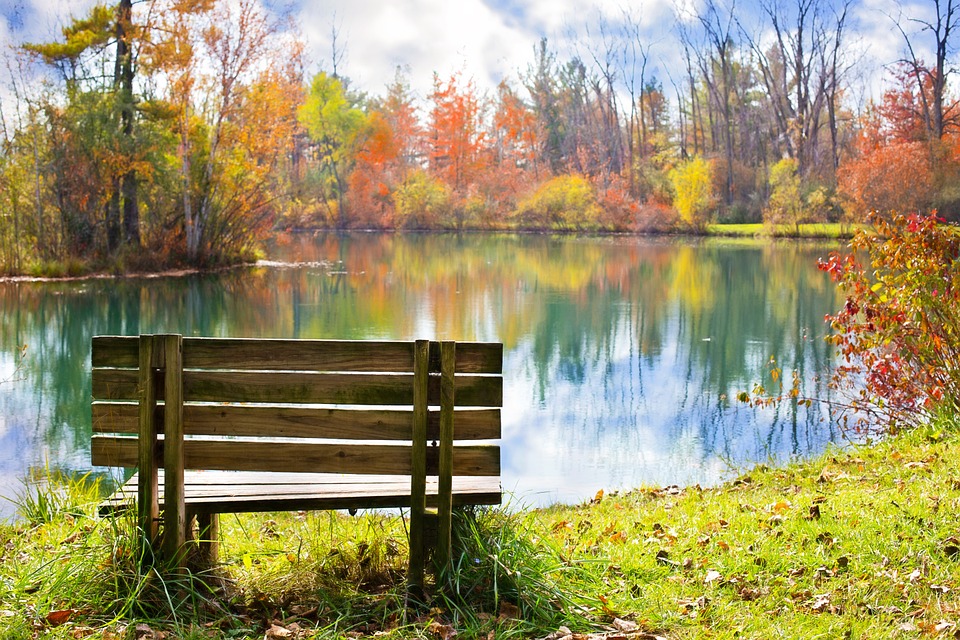 September 28: New Moon in Libra … Balance and Relationships
October 13: Full Moon
October 27: New Moon in Scorpio … Focus on the Wealth Gua
Early October Area of Focus: Relationship Gua; the back-right area
Mid-Late October Area of Focus: Wealth Gua; the back-left area
Similar to the past few months, we begin and end the month in the shadow of a new moon. New moon periods are about new beginnings. During October, there's supportive energy to give your initiatives a boost. I recommend that you take advantage of this by taking inspired action on initiatives that are important to you. The September 28th new moon in Libra, correlates with the Partnership and Marriage gua, which is the back-right of your space. The October 27th new moon in Scorpio, aligns with your Wealth gua, which is the back-left corner of your house, rooms and other spaces.
September 28: New Moon in Libra
Libra new moons are about balance, harmony and relationships. Late September and October you have a chance to observe your own energy being reflected back to you via partnerships and relationships with others. Notice what's happening and decide what you'd like to redirect or shift. The corresponding area in your space is the back-right corner of your house and every room in your house, as well as your workspace and land.
If you didn't do so on September 28th, set intentions for your partnerships in early October, and also adjust your space so that it feels good to you
Read more about the Partnership Gua from the September newsletter.
October 13th: Full Moon Check-In … What's Happening?
Clarity about situations and more information comes to light during full moon cycles. This the time to consciously tune in and notice what is happening. If you previously set your intentions about relationships and/or you adjusted your space, pay attention to the three days around the full moon and notice what emerges or shifts for you. The three days are: the day before, the day of and the day after the full moon. October 12 through the 14th.
Remember: thoughts create things and your cells hold the energy of the patterns in your life. The good news is that you can shift your experiences through your thoughts and feelings. One theory is that your feelings are stronger than your thoughts, when it comes to influencing your life. A part of this is that your heart signals your brain rather than the other way around. Choosing joy by finding something to be happy about every day, will go a long way towards shifting problematic or stressful situations in your life. Adjusting the energy of your space will too. You reflect your space and your space reflects you.
Relationships and partnerships with others provide opportunities to do some self-reflection and deep inner work. When the relationships in your life are not going how you'd like or they're not supporting your dreams or intentions, reflect on ways that you and your energy contribute to the situation and make a commitment to change. Making a few adjustments in your house can help support your efforts.
October 27: New Moon in Scorpio … Focus on the Wealth Gua
Twice a year you have an opportunity to experience an extra boost of prosperity by aligning your wealth gua with the energy of the new moon. This occurs when the new moon falls in the signs of Taurus (late April or early May) and Scorpio (late October or early November). The October 27th Scorpio new moon is such a time. I recommend that you take advantage of this cycle.
Beginning about October 15th, clear all clutter and low energy from your prosperity guas. This is the back-left corner of your house, every room in your house, your yard and your workplace or workspace. Pay extra attention to these areas. It's easy to overlook things that have been in place for 30 days or longer. One way to overcome this is to take a picture of all of your prosperity corners and study them. What captures your attention? Note what you'd like to shift or adjust and then take some inspired action.
In particular, I recommend that you look for:
Paper piles … thin them out or eliminate them altogether
Dirty windows … it's a good time to wash them
Dust in corners or anywhere … vacuum high and low
Plumbing and electric … fix anything that's broken or set an intention to do so
Stagnant items … remove idle items that don't hold value or meaning for you
Lights and light bulbs … make sure they're working
Mirrors … notice what they reflect … something meaningful or prosperous?
Photos and art … what messages are reflected or hidden in them?
This is a good start. It's far from a complete list. Generally, this space should feel good to you. If it doesn't, freshen it up.
The Prosperity area in my house happens to fall in my back porch and part of my kitchen. During late October we'll be installing winter windows to keep out the snow and to extend the time that we can use the porch. We plan to rearrange the porch so that we can use it as a mud room entry during the winter months. Last year we had six months of winter. The season started early and caught most people off-guard. This year, we'll be ready. If we have a mild winter, it'll be a bonus.
Set A Prosperity-related Intention on October 27th
On October 27th set an intention related to prosperity, abundance or the blessings in your life. Feel good about this as you do. The more joy you truly feel as you set your intentions, the bigger boost you're giving them. If you set intentions from a position of lack or feelings of scarcity, you're contributing more of that energy to them. If things have been tough for you, open to the possibility that they'll improve and adopt an attitude of curiosity about how things might shift.
To set your intention, it's helpful to meditate about this for a short time. As you do, skip over how things will happen and just focus on the end result. It's also worthwhile to write down your intention and place it in your Wealth gua, on an altar, in a treasure box or any special place. I like to place my intentions in a red envelope or also place them in my God jar. A God jar is a special container set aside for wishes and intentions. I typically place requests for things that I turn over to God in my God jar (situations that are beyond me and what I can do or impact). I write the request in the form of a thank you. For example: "I am so grateful for my abundant blessings and the continual flow of prosperity that comes to me so easily." Or, be more specific with something such as: "I'm very grateful that the means to pay for my new stove has come so easily."
Your Stove is a Symbol of Wealth
Speaking of stoves, from a feng shui perspective, the condition of your oven and stove impacts your prosperity. Think of your stovetop burners as a means to fuel your wealth. Keep these clean and in great shape. Make sure they all work. If you are in the habit of only using one burner, shake things up a bit and use all of your burners. Your oven, on the other hand, acts as a container for your wealth. This should also be kept clean and in great shape.
The Wealth Gua is a Wood Area
The Wealth gua is a Wood gua in the Five element system. Wood is strengthened by Water and weakened by Fire, Earth and Metal. Thus, an item such as a Fireplace in a Wealth gua can be strengthened by adding a mirror (Water energy), and/or some fresh flowers or green plants (Wood energy). Glass windows and glass doors in this area can be a favorable balancing factor. Florals, stripes, vertical lines and column shapes are also supportive. Blues and greens are as well as some purple, gold and a little red.
Wood energy is represented by:
Blue and green colors
Trees and plants
Columns and stripes
Fresh flowers and floral patterns
Rectangular shapes
Water energy is represented by:
All water and water images (lakes, ponds, rivers, ocean)
Windows and glass
Mirrors and reflective surfaces
Free-form, wavy, non-symmetrical shapes
Black and very dark shades of blue
Check-in at the Full Moon
The full moon check-in for your Prosperity tune up is November 12th. This is the time to revisit the objectives you set during the October new moon and notice how things have shifted for you. I'll include a reminder about this in the November newsletter.
---
This month Peg is offering half hour wealth gua consultations via phone or Zoom. This is a good opportunity to discuss your situation and brainstorm actions to take to get things moving in your favor. Contact Peg for a session at peg@fengshuiconnections.com.