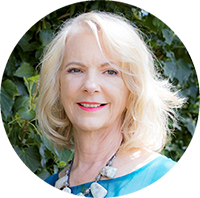 Maureen St. Germain is a leading spiritual teacher and the founder of the St. Germain Mystery School. On March 21st and 22nd she's teaching a Fast-Track Akashic Records Workshop, Part one. Part two will be taught March 23rd and 24th, 2023.
The Akashic records are a field of information to help you guide your life, it's like a library of all of your life events. The records inform you about your soul's journey, past, present and future. If you're curious about the records or the record keepers, check out this set of online classes. Maureen and her guides are highly accurate and they will teach you how to access this body of information and open the Akashic Records for yourself (part one) and for others (part two). Once you complete Akashic Records part two, you can continue to train as a Certified Akashic Records Guide, if you wish.
One of the amazing things about the timing of these workshops is that they begin on the new moon that is associated with the Career gua in feng shui. If you are looking to develop a new a profession, avocation or passion, this could be it. It could also just be fun and informative! Check out the classes as well as the services, products and offerings at the St. Germain Mystery School.