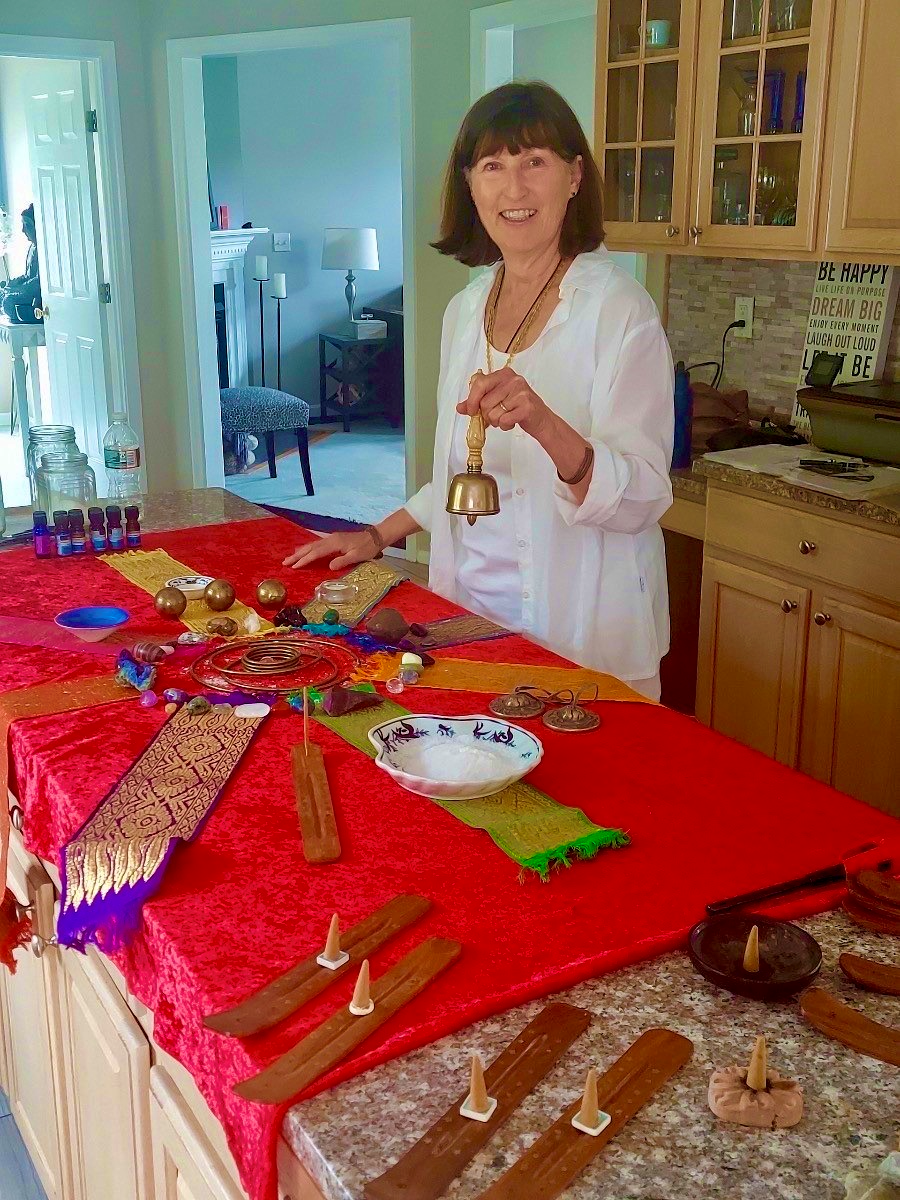 All of your possessions and your entire environment is made up of chi or energy. In addition, energy from people who spend time in a space and energy from the events that take place there are continually absorbed into the walls, ceilings, floors, furniture and décor of your home and workspace. Your possessions, land, house, and every room in your house absorb the energy from everything that happens in your space and from the people who spend time there.
A Space Clearing is an energetic cleanse for your space. It's great way to shift the vibration in your home or workspace. It can take place onsite or remotely. Most of Peg's space clearings are done remotely for properties all around the world.
A space clearing is an effective way to release non-beneficial experiences, thoughts, beliefs, memories, and negative patterns from your home or business. A space clearing releases subtle energy in the form of negative patterns and shifts them into a higher and more beneficial vibration.
Consider a space clearing to:
Raise the vibration or frequency of your space

Eliminate entrenched patterns from negative people

Assist with a move into a new home, business, or office

Release vibrations from disturbing events, such as arguments or storms

Uplift the energy of a poorly maintained or foreclosed property

Shift a space after an illness or death

Shift a space after ill- mannered or poorly skilled contractors

Release ghost or spirit energy

Revitalize your home, office, or business

Sell a home or business … to attract the perfect buyer.
Space clearings are done onsite or remotely. Both methods are effective. Onsite clearings require more time and as a result, cost more money. Peg's method involves a lengthy survey to identify the energies that need clearing and then clearing category by category. Summary reports are provided via email for remote space clearings.
You can shift the energy in your own home or business by setting your intentions, lighting sage and infusing it in every room as you walk through, ringing a bell and playing spiritual music. These methods are effective. Peg's method is a bit more extensive and goes deeper. Also, it can be more effective to have someone clear your property who has no emotional attachment it.
Periodic space clearings are beneficial for every home and business. Some people like to have their space cleared a few times each year and others request it occasionally. Whatever your preference, try it and notice what happens in your life and how you feel as a result.
Here are what some of Peg's clients reported after a space clearing:
"THANK YOU for doing this space clearing! Wow, what an amazing shift! The moment I walked into my room, the hair on my legs stood up because the energy was so light and pure. After the clearing, it was the first time I had slept through the entire night without tossing and turning. I didn't want to get out of bed the next morning! There is air movement and flow in my room. It's like the emotional baggage has been lifted, and I FEEL it. The chi pre-clearing was exactly the emotions my roommate and I had been feeling, so I am just beside myself that you were able to pick up on that. Incredible, truly incredible work." NN, Henniker, NH, USA (Long Distance Clearing)
"I haven't felt anything but positive vibes after the clearing and that's a good thing. My mom takes care of my children at home during the day and she said she used to feel someone following her around and used to hear steps. She says she hasn't felt that this week so that's good." T. Soto, LA, CA (Long distance clearing)
"I am so extremely grateful to you for coming to my home and doing a space clearing! I have been experiencing some awesome changes! As you know, I was unemployed for 2 years and I have only been able to secure a part-time position. Recently, I finished my home health aide training and I already have a new client! I plan to keep my part-time job until I can acquire enough clients to give me a full-time salary … The opportunities are flowing and I have no doubt they are a result of the space clearing in my home! Thank you again!" DR, Haverhill, MA (Onsite Clearing)