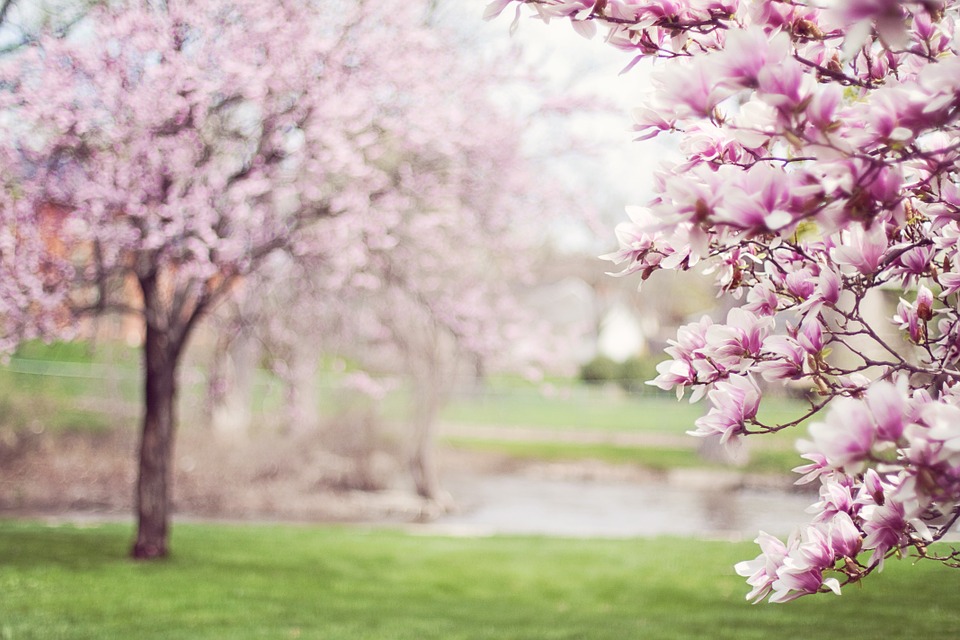 May 5: Full Moon and Lunar Eclipse
May 14: Mother's Day …Partnership Gua
May 15: Mercury goes Direct
May 19: New Moon in Taurus … Wealth Gua
May 29: Memorial Day

We begin May amidst eclipse season. There was a solar eclipse with the April 20th new moon and a lunar eclipse accompanies the May 5th full moon. Eclipses are periods of significant change and transformation. They happen in pairs. The May 5th lunar eclipse is at 14 degrees Scorpio, 58 minutes. If you have important planets 9 – 19 degrees Scorpio, this eclipse could affect you more than others.
This is a good time to do some introspection and self-reflection about your talents. If you are not expressing yourself to the fullest, you might gain insight about ways to do so. This is a good time to integrate new activities to help you develop your full potential. A downside of eclipse season is that emotions might be running high and sudden shifts can occur, leading to upheaval. We've seen a bit of this in the news lately. If you find yourself in this situation, slow down and ground yourself and your energy. Do a meditation, spend time in nature, enjoy a quiet cup of tea. Catch your breath and focus on what brings you joy.
The Career gua was the area to work on last month. This is the Center front of your home, every room in your home, and your yard. This area also correlates with your talents, interests, and opportunities in life. If you worked with this space over the past few weeks and set intentions with the April 20th new moon, check in at the May 5th full moon and observe what is coming to light. The shifts might be very small or subtle. They will gain momentum over time.
My husband's office is in the Career gua. He gave it a needed overhaul as he prepared for the ceiling to be re-painted. He cleared his desk and side tables, removed the rugs, took the pictures off the wall and emptied the bookcases. The result is that his space got a very deep cleaning! The process of clearing out sparks creativity and new ideas. His energy is recharged. He also has a fresh start with his work and great ideas for the rest of our house.
May 19th New Moon in Taurus … Activate Your Wealth Gua!
A few days after the full moon and lunar eclipse, shift your focus to your Wealth and Prosperity gua. This is the back-left corner of your house, every room in your house, and your land. This gua is also known as "Fortunate Blessings." When you recognize the blessings in your life, and give thanks for them, more good fortune flows to you. It's part of the cycle of how "like attracts like."
Taurus energy is grounded, practical, calm, and contemplative. Taurus also values beauty, comfort, and safety … three fundamental aspects of feng shui. As you work with your Wealth gua, consider how these qualities and traits flow through your life and your space.
What is the condition of your Wealth gua? Do you love it? Does it bring you joy? Is there anything you'd like to change or adjust? If this area collects clutter, clear it out. Clutter blocks the flow of energy. Eliminate or at least thin out accumulations of items that you don't use or don't love. Simplify your space so that energy can easily flow. Doing so will help you in multiple ways.
The feng shui color for Wealth is purple. Other supportive colors are green, gold and red. A little bit goes a long way. I recommend that you use colors that inspire you and bring in the feng shui colors in small amounts if they are not a part of your décor in any particular gua.
In the Wealth gua of your house (and in every room of your house), make sure that your plumbing and electrical systems are in proper working order. When they are not, they can hinder money and blessings coming to you. If something is in disrepair and you need to wait for resources before repairing it, put it on a list and envision the job getting done. This will help the energy flow and assist the resources to come your way.
Clutter includes:
Items that don't have a home,

piles that have been discarded, ignored or untouched,

things that you no longer identify with,

décor you don't care about,

clothes that need to be put away,

books, magazines, catalogs, or periodicals left lying about,

tools left out in the open,

trash bins that aren't emptied regularly,

accumulated dust from an area seldom used,

things that are broken or in disrepair

items stored in cabinets or drawers that you ignore, don't use, or don't care about

anything and everything that you don't use or love.
Blockages in your space
Blockages typically include something physical that prevents the chi from fully flowing, something broken or in disrepair, or something mental or emotional. Years ago, a client had a large cabinet that they didn't like, in a key gua in their home. It was a gorgeous, handmade piece of cabinetry that had been a wedding present to them. The problem was that it wasn't their style and they never warmed to it. It was a huge physical and emotional obstacle for them. Physical due to its size and location. Emotional because they wrestled with it. It tugged at their heartstrings. They felt that they should love it, yet they didn't. After chatting about it we identified a great solution. They would offer it to a family member who loved it! They did, the item was relocated, and soon after the client's intention manifested.
If you have anything like this in your Wealth gua, either remove it or re-energize it. You can recharge items by repairing and cleaning them. If you're not in a position to repair an item, set an intention to do so. This is better than ignoring it or telling yourself that you can't do it, it's too hard or too expensive to do so, etc.
Although I come across many discarded items in Wealth guas, the main culprit is unintentional neglect, accumulated dust and debris. This is easily remedied through a good cleaning. Putting your energy and attention into your space doesn't cost money and it can do wonders to activate sluggish energy.
Tips to Energize Your Wealth Gua
After you've tidied up or cleaned your Wealth gua and Wealth corners, place something nice in each area that lifts your energy. If you already have what you like there, simply refresh the energy. I like to do this by cleaning the item or items and doing the Three Secrets Reinforcement. If you need guidance for the Three Secrets, contact me.
There are many options, depending on your room. Some of my favorite items for Wealth guas and wealth corners include:
Fresh flowers or a beautiful plant,

A lovely mirror hung high enough to see your full head

A water feature

A picture of water or a waterfall flowing toward you or into the room

A light or lights … make sure they work

A treasure box with something that reminds you of wealth and abundance

A hanging crystal, one crystal or a cluster of crystals … amethyst is a good one

Something green, gold, purple or red

Something that reminds you of abundance and wealth.
What are your favorite items in your Wealth gua? Tell me. I'd love to hear from you!

Enhancing Problem Areas
When you enhance an area from a feng shui perspective, you're bringing more attention and energy to it. Do this if the area is in good shape. If it's not, I recommend that you improve the space first or set an attention to do so prior to doing any significant feng shui cures or enhancements. Think of this as bringing your space to neutral, rather than activating an area that doesn't have clear, coherent, or abundant energy.
One way to do this is to write your intention (using positive words, in the present tense, and just as if you have it now), and place it in a red envelope in the respective gua of the room. For the Wealth gua, use the back-left corner. Alternatively, you might place a picture of the way you'd love the room to look, in this area. You can also do a Vision Board and include images and intentions on that. The important point is that you can take positive action without inadvertently setting the wrong energy in motion.
Reflect on Wealth and Prosperity on May 19th
New moons are about new beginnings. The new moon in Taurus, on Friday, May 19th, is the day to set intentions related to your wealth, abundance, and prosperity. Take time to reflect on your blessings on this day and seed new intentions. Two weeks later, as the full moon emerges on June 3, is the time to notice how they are beginning to take shape.
Using feng shui principles to work with your space, in alignment with the moon cycles, assists the flow of energy. It helps you to accomplish more with less effort. Mark your calendar this month:
May 5th … pause and reflect on how last month's efforts are coming to fruition.
May 8th – 18th … clean and update the Wealth guas in your house … the back-left corners of every room.
May 19th … Set your intentions related to Wealth and Prosperity. Do a quiet meditation.
May 27th – 29th … Kick-off summer and enjoy Memorial Day weekend.